5 Best website builders for small businesses: All tried-and tested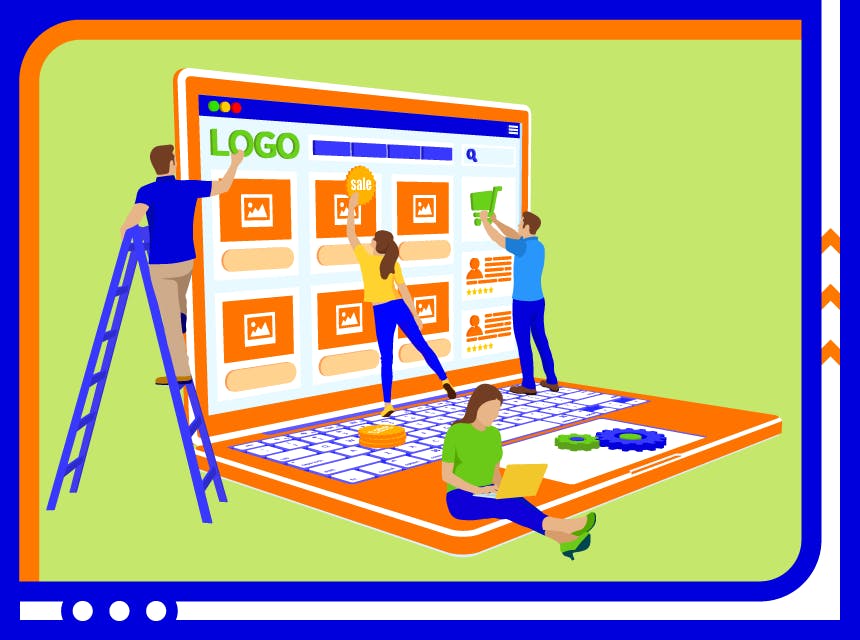 If you are looking for an opportunity to set up a professional-looking website, consider using a website builder. It is a great alternative to hiring a web developer or learning coding yourself. Most of the site builders have eye-catching templates, easy-breezy navigation and so much more. What's best, many of them are free. Without any technical know-how and on a tight budget, you can create a website from scratch.

An Amazon-like store or a social media platform like Facebook might be out of reach for small business website builders. But if you're about to start a small-to-medium online store, blog, portfolio or your company's website, a content management system (or a site builder) hits the spot.

Choosing a site creator isn't rocket science. You have a great deal of information at your disposal. Most of the builders offer free trials, so you won't get a pig in a poke. But you should still know what you're looking for. The Internet is brimming with different options, making it a bit overwhelming to choose from. 

We've made it for you. In this material, you'll find the best site builders put under a microscope.
What's so good about website builders
You might already know what a site builder is, but let's just strengthen this knowledge. A website builder (also known as a web development service or content management system) is a tool used to create, upgrade and manage websites. By using it, you can also publish and edit content without coding.

The best thing about web development services is that you can build a fully-operational website from the get-go for a couple of hours. Of course, it is not a hard and fast rule. Your project complexity highly affects the site construction duration, but the point here is that you won't spend much time on it.

Everybody can start an online project, whether it's a blog or a store. And you don't need to stare at the monitor, wondering where to begin. With a drag-and-drop method of building and many templates, all you need is to pick the most suitable design for your business and add your text, pictures and whatever. 

Website builders are fantastic, especially when they are free. But we don't want to pull the wool over your eyes, saying that they will cost you nothing. Even free of charge content management systems go hand in hand with such expenses as: 
Domain name and hosting. If you want users to discover your website, you do need hosting. A domain is a site address your project can't be run without. 
Apps and plugins. You will need them to add functionality to your platform, but not all web development services offer them for free. 
Maintenance. You are in charge of all technical aspects of running your site. If you are a stranger to backing up your project, keeping it up to date and so much more, you'll need specialists who can do that for you.   
Even though site builders aren't really free and still require lots of your determination and hard work, it's easier and faster to set up space for your business by using them than by doing all yourself.
6 Things to keep in mind when choosing a website builder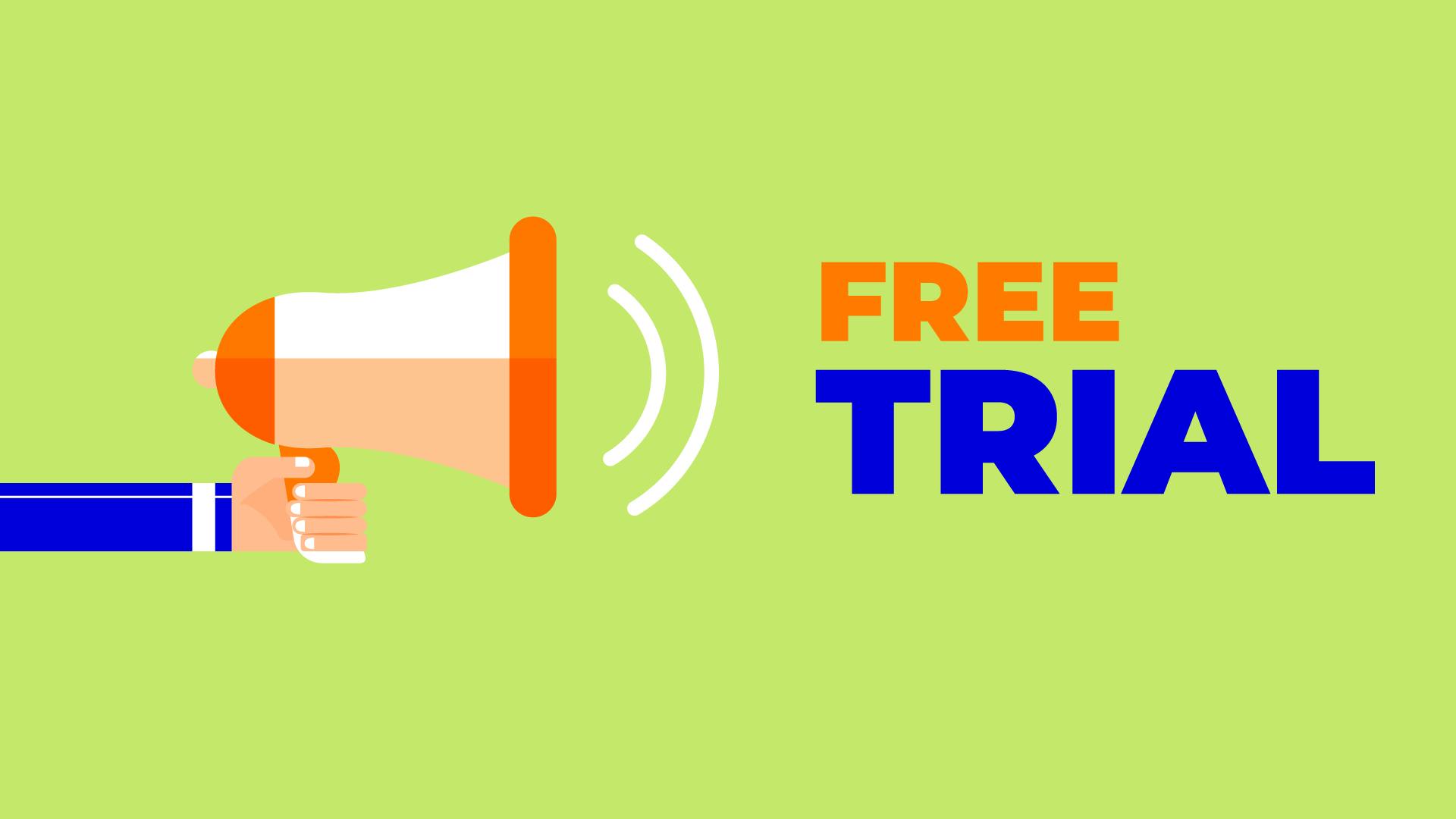 We'll provide you with information about the best website builders. But even with all that data, you might still wonder how to choose the top pick for your project. 

Before deciding on a site constructor, take the following into account: 
Free trial. The majority of web development services offer free plans with certain limitations, of course. But still, it's a great chance to take the software for a spin. 
Competent support team. Imagine something goes wrong with your website in the middle of the night. What's your plan? Call the police? Or cyber police? Or maybe you'll toll a bell? We bet you'll want someone to talk to about your project. Before opting for a site builder, check its support. If they provide help via phone, call them to see how fast they would react to your problem. If they have email support, send them a letter. 
Price. Let's make it clear once again – there are no entirely free website builders. Anyway, you'll face some extra costs. Investigate them all. We'll help you get all the details of pricing plans in the upcoming sections. 
Features. Every project has different needs when it comes to site functionality. But no matter what you're out to, make sure your top pick website builder has a decent blogging system, SEO features, mobile-friendliness, tools to create an online store, up-to-the-mark image gallery. You never know what you'll need when your business starts to grow. You'd better be long-sighted when choosing a web development service. 
Security. If you're about to sell something on your website, you sure need your customers' data to be safe. Before deciding on a website builder, check what security measures it uses.   
Domain and hosting. Without them, you won't be able to run your website. Some builders include web hosting and a domain name in their paid plans, and you'd better consider using them. 
We've narrowed down our options for the best content management system for small businesses with these points in mind.
Wix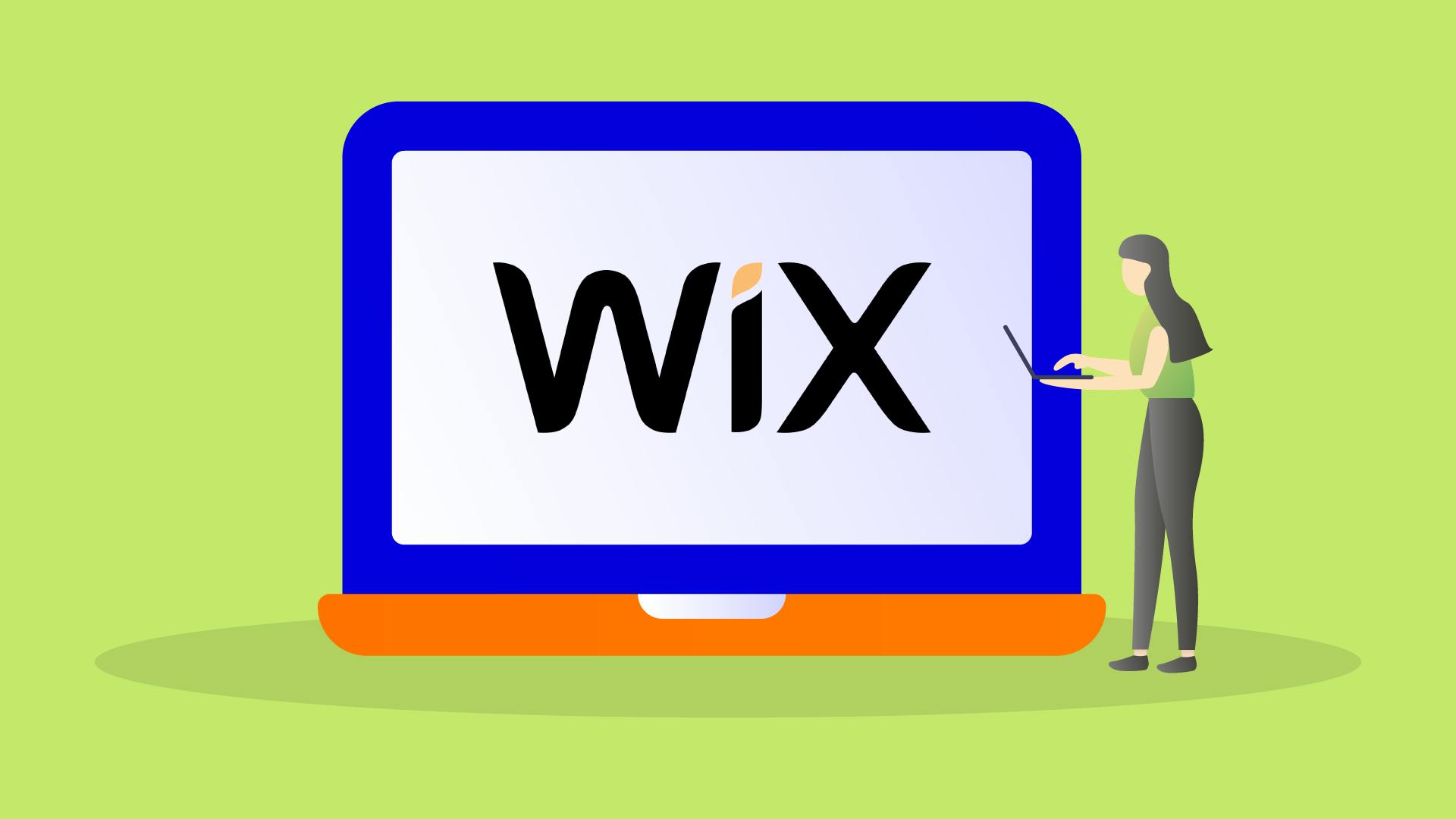 Wix is quite a heavyweight champion among website builders. It's an Israeli software company that's been on the market since 2006. 

With more than 180 million users in 190 countries, it is one of the biggest platforms to design an online project. Wix development speed is impressive as they roll out updates more often than not. When using the platform, you can rest assured that your site won't be behind the times.

Pricing: 

Wix free plan allows you to design and publish the entire (ad-supported) website without paying a penny. You can access all the available features, templates, apps, etc. If you want to have more, you can upgrade to Premium. Wix has such paid plans: 
Connect Domain – $4,50 a month; 
Combo – $8,50 a month;
Unlimited – $12,50 a month;
VIP – $24,50 a month. 
Pros: 

The best thing about Wix is its design opportunities for each and every. It has over 300 free eye-catching templates to choose from. But don't be afraid to be caught off guard. With ADI (Artificial Design Intelligence), you can create your stunning, fully customised website. You just need to tell who you are and what you do. Wix ADI will analyse that data and present you with the site templates specifically for your business type and goals. Whether you are about to open a dog daycare centre or launch an online store, Wix has got you covered. 

Wix usability rocks! Really, if you can use your computer, you can use Wix. The process of editing is intuitive, even if you've never tried any site builders before. You can add animation, edit text, and so much more without writing a single line of code. 

Every template is customizable. The drag-and-drop principle allows you to arrange your site's elements any way you like. In fact, designing a website with Wix feels more like a fun game rather than hard work. 

In the era of M-commerce, you might want your website to be optimised for smart devices, and Wix can do that for you. All its templates are mobile-friendly. And if you don't like certain things like a big font or anything like that, you can keep optimising it. 

SEO is another Wix advantage. It is crucial to be found on Google, and SEO Wizard from Wix will be of help. Unfortunately, there is no magic spell to boost your search engine ranking, but the service will help you with your first steps. You'll be able to edit the description, the title and URL of every page, which is awesome. 

Cons: 

Wix isn't really suitable for complex projects with hundreds of pages and articles. Plus, it has no live support. If you run into trouble with your site, the first place to visit is a help centre. You'll find tons of information there. Unless you find the needed data to fix your problem, you can contact them by email, but you have to wait for the answer.
Squarespace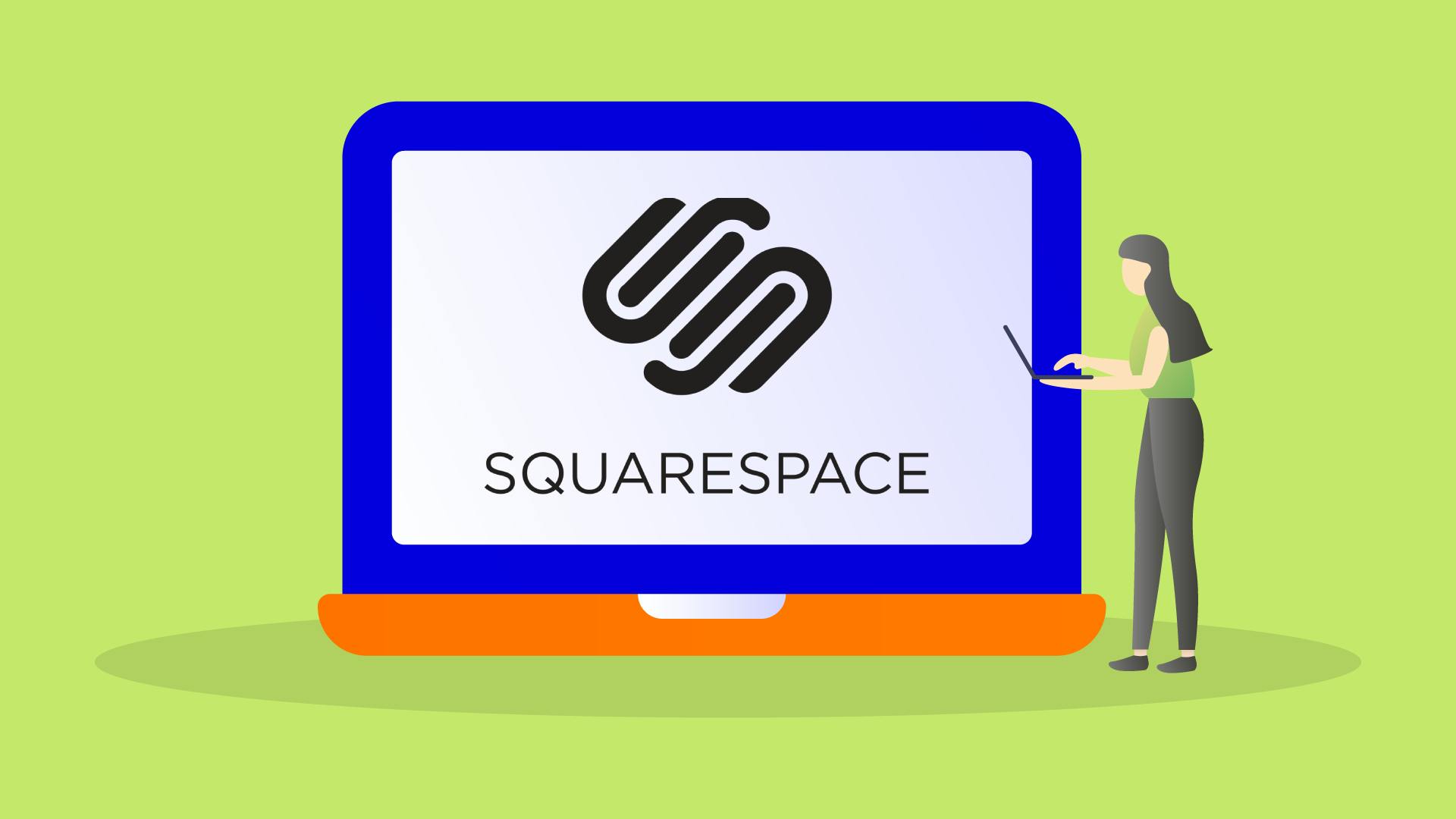 Squarespace is a New York-based company, operating on the market since 2003. It is often listed among the best website creators, and that's for a good reason. Even though Squarespace has no free trial, the quality of its paid plans is out of the word. No wonder why over millions of websites have been built through the service. 

Merchants will love this e-commerce website builder because it's just perfect for setting up a store from scratch. Thanks to its in-built functionality, even the cheapest Squarespace plan allows users to accept online payments, optimise the way your products are presented in your virtual storefront, track your customers, and so much more. You can take your store a step further with plugins like highlight certain products, track inventory, etc. When running a store, you'll need analytics to see your conversion rate, shopping cart abandonment rate and more. At Squarespace, you can add a tracking code for Google Analytics or any other tracking tools. 

Pricing: 

Squarespace is quite an expensive tool. But it's worth it, especially if you're going to launch a store. You can pick one of four plans and pay for it monthly or annually. The website builder has plans for individuals and businesses: 
Personal – $12 a month; 
Business – $18 a month;
Basic Commerce – $26 a month;
Advanced Commence – $40 a month. 
Pros: 

Squarespace chooses quality over quantity, indeed. It offers not so many templates like, e.g. Wix, but all of them are stylish and come with a full array of customisation options. What's even more critical is that themes are perfectly adapted to mobile phones and tablets. So, you won't lose your potential customers, blog readers and whoever due to mobile-unfriendly design. 

When working on your site, you can add prebuilt sections. That speeds things up and helps visualise the results instantly. With Squarespace's content blocks, every user can put themselves in a designer's shoes. They'll come in handy to balance your text units with appropriately sized images and more. 

Squarespace makes it really easy to receive search engine traffic. Without any addons, you can customise your page titles, URLs and descriptions. 

When it comes to blogging, Squarespace is the website builder to start your blog with. It offers the best features out there. You can create drafts, see all your posts at a glance, schedule articles, and the list goes on and on. You can even use IOS or Android app Squarespace to keep blogging on the go. 

Probably the last thing we like about Squarespace is its support centre. They have a great knowledge base and good quality answers from their team. 

Cons: 

To begin with, it has no autosave function. Without a backup functionality, you may get into trouble. If the power goes off, you might lose a great deal of your work. 

Another thing that might deliver some troubles to beginners is a grid system. The site builder uses a drag-and-drop editor, but it's not as flexible as at Wix, for example. So, the Squarespace editor isn't really intuitive, but it always keeps things tidy. Actually, if you know your way around a computer and have some basic tech skills, you will find out where to click.
WordPress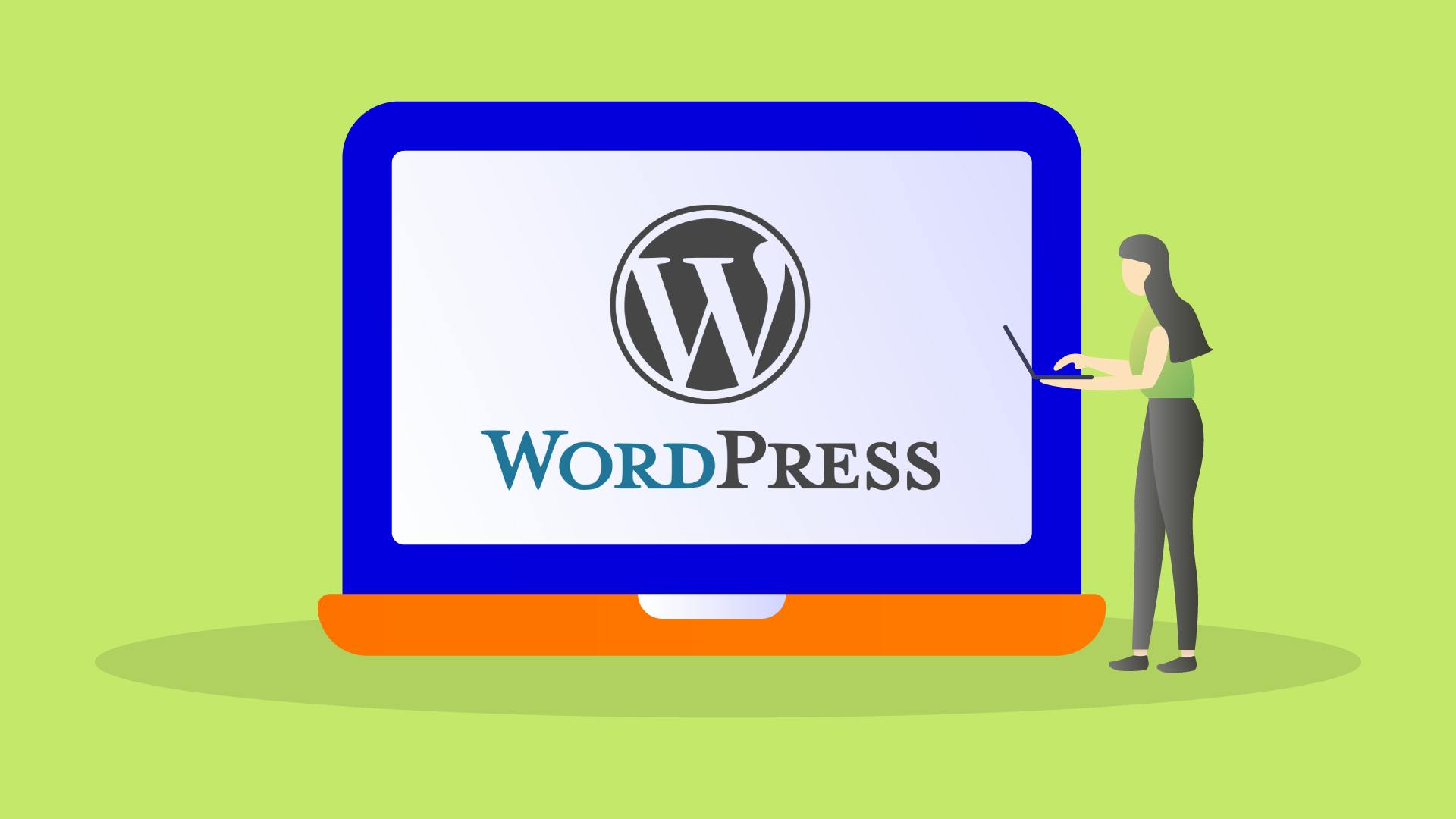 Before we start talking about WordPress (WP), let's see the difference between WordPress.org and WordPress.com. They aren't the same, and it's crucial to understand. 

WordPress.org is a content management system with an open code. It's totally free and also called "real WordPress". WordPress is easy to manage and known for its quality, so it hosts more than 40% of all websites worldwide. It's an impressive number, isn't it? 

WordPress.com is like a spin-off from a "real WP". It is a hosting company created by Matt Mullenweg, who is a co-founder of WordPress.org. Users often confuse these two services because of the same name and founder. 

Unlike a "real WP", this one isn't so user-friendly. First off, it has unfavourable conditions for e-commerce projects. The platform doesn't offer built-in payment gateways and other goodies for online stores. Secondly, WordPress.com will display ads on the sites that run on a free plan, which is very limited, by the way. Plus, your website can be deleted if it doesn't comply with terms of use. The cheapest WordPress.com plan costs $4 per month; the VIP plan starts at  $1,700 per month.

Now that you know the difference let's take a closer look at the "real WP" which is WordPress.org. 

Pricing: 

It is hard to believe, but one of the best website creators doesn't cost a thing. To set up a website using WP, you don't need to fork out wads of money. All it takes is to pay for a domain name and web hosting. BlueHost is an official WordPress partner, so it's recommended to buy hosting there.  

You may ask how they make money in this case? Since WP is a trendy builder with millions of users and a big community around it, it is backed financially by donations. But it's just the tip of the iceberg. Hundreds of companies and individuals make a profit by selling WordPress plugins, themes, templates and more. So, they regularly contribute to the platforms to keep it up and running. 

Pros: 

As we've already mentioned, WP is an open-source platform. This means that everybody can finesse the software. If you aren't a stranger to coding, you can upgrade and add different add-ons to the platform and your website in particular. 

WordPress works with the main programming languages: HTML, CSS, JavaScript and PHP, which was used to develop the builder. But if you are a complete beginner who knows nothing about programming, that's okay too. Thanks to WP's enormous popularity, a vast community stands by it. The internet is full of courses, training, masterclasses, YouTube tutorials, articles and WordPress guides. You will find the answer to absolutely any WP-related question. All you need is to google it.

WP has thousands of free plugins to add functionality to a website. For example, Yoast SEO will help you grow your website traffic. You can install Elementor or SeedProd to integrate a drag and drop builder to facilitate the design optimisation. By leveraging plugins, you can add Google Analytics, blog commenting features, and so much more. 

WP is just a thing to build an online store. Again with a handful of plugins, you'll get an up and running shop without splashing out thousands of dollars. If you are about to run a WP-based store, consider accepting payments with Tranzzo. We have a ready-made payment module you can easily integrate with your site. All the trending payment methods such as Google Pay, Apple Pay, credit cards, invoicing and more will be at your disposal. 

Cons: 

An ever-increasing number of WP's plugins and templates is its advantage and disadvantage at the same time. To wind up with a full-fledged online project, you should wade through hundreds of pages to find all the needed add-ons. But again, keep your chin up! The web is brimming with WP's guides and materials where you can find useful data and a handful of advice on what to install and why.    

Since it is free of charge software, there is no one in charge of maintaining your project. You should back up your site, update plugins and WP itself. Or you can take a weight off your shoulders by delegating this responsibility to a specialist.
GoDaddy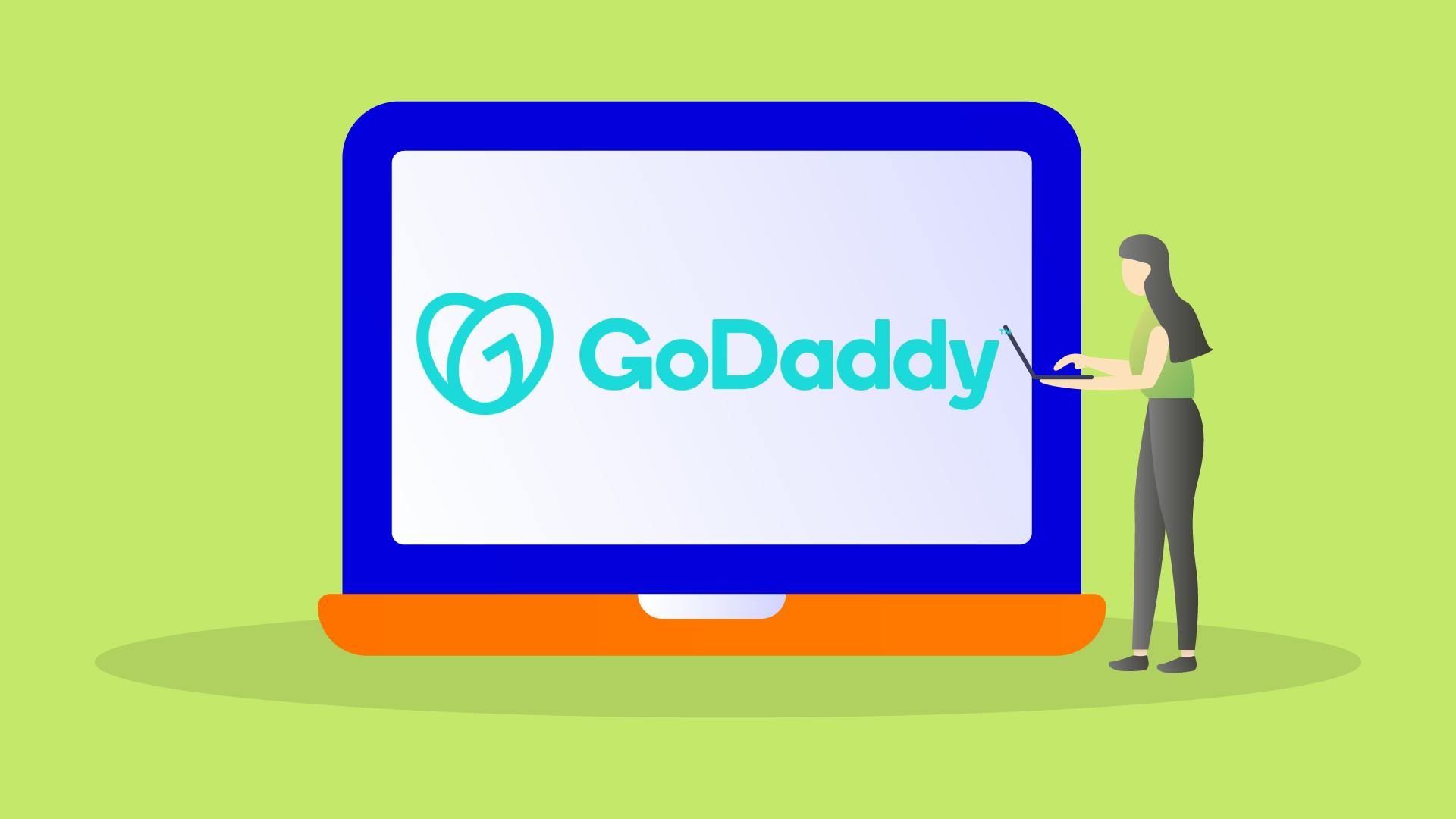 If you are short for time and money, you'll love GoDaddy site builder. The navigation is a breeze, all the needed functionality is built-in and available for free. However, we don't recommend it for complex projects and huge marketplaces. GoDaddy can handle it, especially if you go for a paid plan, but you will get more for the same money when using the above described systems. 

Pricing: 

You can get an up and running website for free, which is awesome. GoDaddy has paid plans as well: 
Basic – $9,99 a month; 
Standard – $14,99 a month; 
Premium – $19,99 a month; 
E-commerce – $24,99 a month. 
Pros: 

It doesn't take much to set up a website. The process is super easy. You can even create a website from a mobile device. By the way, all designs are mobile-responsive. You pick the website type you'd like to create and Voila! GoDaddy will suggest the designs based on your website category. 

GoDaddy's editor isn't based on a drag-and-drop principle, but you can easily shuffle sections up and down, add new elements, change text and images, etc. It provides a decent amount of flexibility without compromising on ease of use. GoDaddy turns thumbs down on lots of menus and submenus. So, the chances are you won't mess things up when building a website.  

Another great thing about GoDaddy is a lot of features that are already built-in and ready to use. Most of them are free. For example, You can insert tracking from Google Analytics and social media. 

Speaking of blogs, you can add the commenting feature, schedule posts and add categories. Unfortunately, GoDaddy doesn't allow users to embed HTML code or add elements such as tables. 

When working on your online project, you don't need to worry about losing your changes. The autosave feature won't let that happen. You're also welcome to preview what your website will look like on both a desktop and mobile.

There is one more cool thing that GoDaddy features. A simple drag-and-drop email editor that helps you send campaigns directly from your website.

To create an online store, you'll need an e-commerce plan. There you can accept payments, set up recurring billing and more. But as we've already mentioned, Wix, Squarespace or BigCommerce are much stronger e-commerce builders.    

Cons: 

It's really a shame, but SEO capabilities leave much to be desired. When using a free and basic plan, your SEO options are limited to page titles and descriptions. But even when paying for more sophisticated plans, you won't get access to all key SEO areas. 

You should also keep in mind that GoDaddy's templates aren't very customisable. You can sure edit text, change images, colours or font typeface but not much beyond that. 

Likewise, you don't have any apps or plugins at your disposal. All you've got is GoDaddy's built-in functionality. But again if you aren't launching a Netflix competitor or an Amazon-like store, you won't get troubles with the limited customizability.
BigCommerce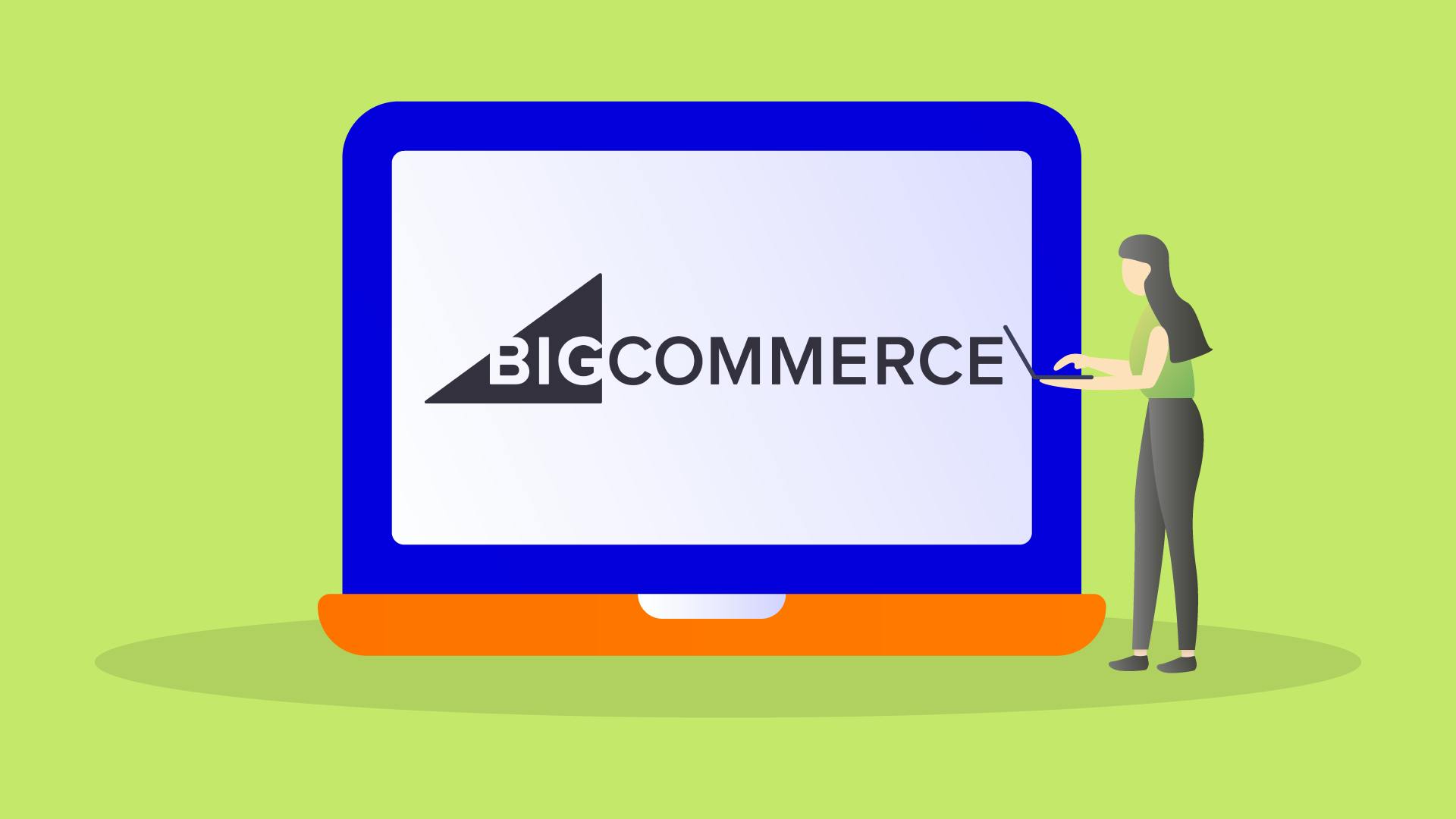 If you are determined to open an online store, you might like BigCommerce. This platform is just the ticket to handle online sales. But it requires some good investments. So, if there is a small shop on your mind, you'd better pick another site builder. 

Pricing:

BigCommerce has a free trial, but it's for 15 days only. Then prices are the following: 
Standard – $29,95 per month;
Plus – $79,95 per month;
Pro – $299,95 per month;
Enterprise – should be specified. 
Pros: 

Even the cheapest plan has everything you need to launch a store, so BigCommerce is indeed a great choice. You don't need to fret about any technical aspects in-between. For your money you'll get a single-page checkout, coupons, discounts and gift cards, trending payment methods, blog and more. 

BigCommerce offers more than 80 responsive designs for various industries. All of them look well on both desktop and mobile. 

You can attract customers from Google by integrating your store with Google Shopping. Other available sales channels are eBay, Amazon, Facebook and Instagram. 

Users can add functionality to their stores even without upgrading to more expensive plans. There are lots of apps you can install and unlock more sophisticated features. For example, you can add a live-chat, customer reviews, email marketing tools, bookkeeping management, Facebook retargeting, etc. 

Since you'll be working with online payments, BigCommerce has built-in security features and protection from hackers. By the way, the platform's uptime is 99.99%, meaning that you won't lose your leads due to some unfortunate pitfalls. 

Another great thing about BigCommerce is that beginners can start with it. First off, even a Standard plan has 24/7 live agent support. You can call them or contact customer support representatives via chat or email. The e-commerce website builder also offers educational video courses. And since the platform is popular, you can find lots of tutorials on YouTube.    

Cons:

The biggest BigCommerce drawback is that it isn't free. And you need to splash out some bucks to get a professional-looking, full-fledged store.
The easiest way to accept payments online
No matter what site builder you choose for your project, you'll need to set up payments there. And if you prefer things to go off without any glitches, leave that to Tranzzo. 

We offer turnkey solutions for e-commerce, online education, delivery companies, ticket providers and enterprises. Prioritising your and your clients' security, Tranzzo complies with the highest security standard, which is PCI DSS level 1. Check our pricing plans, and let's get started. 

Ready to accept payments fast and easy with Tranzzo, then talk to our customer support representatives on Facebook, in live-chat or by email. Or sign up and will contact you.