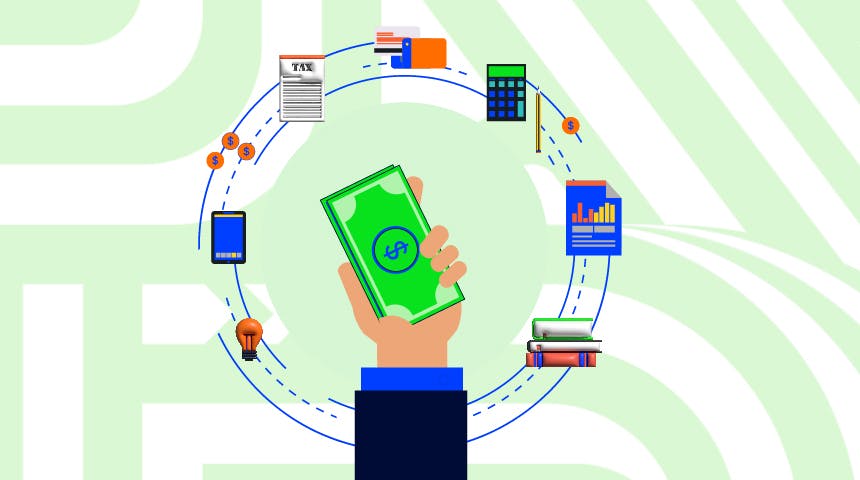 First applied by publishers of books and periodicals in the 17th century, the recurring payment is a model without which it isn't easy to imagine modern business today.
From streaming platforms like Netflix to cloud services and music platforms, subscription-based payment has thrived in many online industries. 
However, this business model would only be able to operate as efficiently as it does with constantly evolving technologies that automate multiple processes and improve the efficiency of the transaction as a whole. 
Since online business and the internet are evolving rapidly, recurring payment technologies used a few years ago may already be obsolete.
To keep up with the times and remain competitive, online businesses must adapt to new trends and changes in customer behavior that now avoid incoming calls reminding them to make a scheduled payment. 
So, nowadays, the average customer wants to avoid seeing an invoice that mentions when a payment is due.
Modern recurring payment technology circumvents this point, where there is a high risk of losing customer loyalty.
We are here to talk about the features and benefits of recurring payment technology and what future trends will affect digital payments in general.
Advantages of Recurring Payment Technology
Before we get to the benefits of recurring payments, let's first find out what this technology represents. Simply put, it is a tool for automating periodic debits from customers' accounts without their direct involvement.
Previously, companies would contact their subscribers via phone and other communication channels to notify them when another payment was due.
This time and effort-consuming method was inconvenient and unpleasant for both parties.
Today, payment providers offer unique solutions for automating subscription services.
So, using modern recurring payment software, you can customize pricing levels, schedule billing, and manage various processes via a single administrative panel.
By initiating a subscription and providing payment details, the customer may no longer worry about making a payment as the platform automates this.
Below, we have listed all the main advantages of modern recurring payment platforms that benefit businesses and customers.
Saving Time by Optimizing Operations
Reducing administrative costs, which benefits businesses and their customers, is the most crucial benefit of recurring payment platforms. By automating processes, the need for manual invoicing is eliminated.
This frees up valuable time and resources for other business objectives, such as innovation, growth and customer satisfaction.
According to a McKinsey & Company study, businesses that have implemented invoicing software have been able to reduce administrative costs by up to 40%.
Reduced Risk of Fraud and Misconduct
Another power of automated subscription payment lies in minimizing human error. Thus, the chances of billing errors are significantly reduced by utilizing recurring payment processors.
Moreover, modern regular payment platforms have robust information security features based on advanced data encryption technologies for safe data exchange and storage.
Predictable Cash Flows for Financial Planning
The ability to predict receipts and disbursements with a high degree of accuracy is a treasure trove for offline and online businesses.
Business owners use recurring payment platforms to ensure a steady revenue stream through set time periods.
With this consistency comes the ability to perform accurate forecasting, budgeting, and strategic planning to maintain financial stability and weather challenging market periods.
Payment Plan Customization
In addition to automation, recurring payment platforms also provide the flexibility to customize individual payment packages based on the different characteristics of the target audience. 
By taking into account financial capabilities and unique preferences, businesses can segment their audience by providing weekly, monthly, or annual subscription options so that everyone can choose the payment plan that is most convenient for them.
With this flexibility, businesses can make their products and services more affordable, expanding their market reach and increasing their profits accordingly.
Enhanced Customer Loyalty
At a time when subscription-based services were billed manually, incoming calls reminding customers to make their next payment were often annoying.
Characterized by high security, uptime, flexibility and the ability to automate processes, recurring payment plans eliminate typical payment-related frustrations, thereby fostering loyalty and strengthening customer relationships.