How to take online payments with no fuss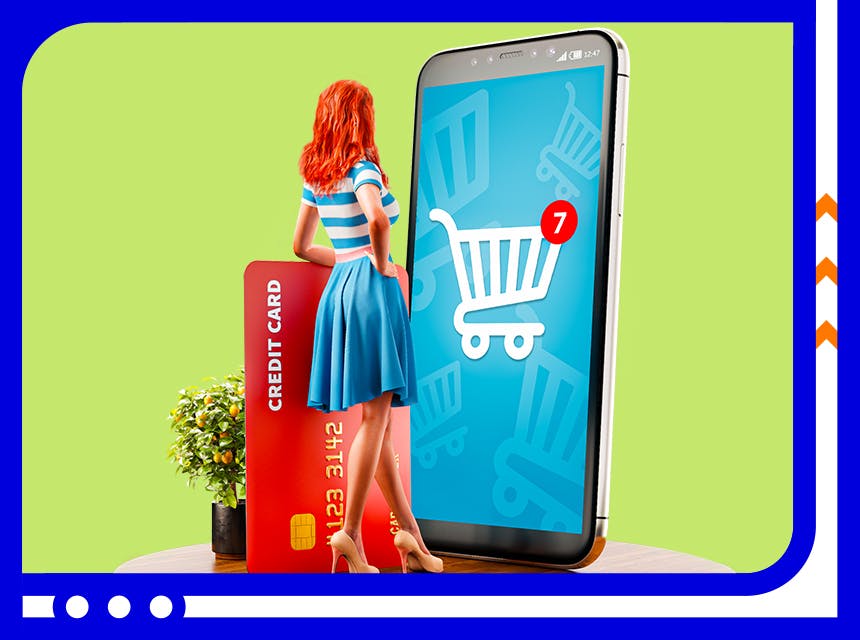 A few years ago, people couldn't go shopping without wallets bulging with cash. These days buying everything that drums up interest is easier than ever before. A tiny card or one of the numerous gadgets is all you need. The truth is: consumers don't even have to leave their places. E-stores have become a game-changer for domestic and international markets and a real boon for buyers all over the globe. 

Since the whole world is moving online, shopping is no different to this tendency. The time's gone when people were wary of paying on the web. With rapid e-commerce development, the number of digital buyers is growing year by year. 2,05 billion shoppers stay at home when buying things in 2020. In simple English, nearly 30% of the world's population prefers e-stores to physical ones. Picture this: online shopping took less than a decade to become a burgeoning multi-billion business. 

It isn't only goods that shoppers snap up on the web. Services are also offered there in abundance, making online payments even more indispensable for entrepreneurs. So, if you want your revenues to go into the stratosphere, you should receive electronic payments on your site. And the more methods you provide, the higher conversion rate you can expect. 

Having a plethora of shops at their disposal, customers may be extremely fussy. Now sellers have to double down on gratifying their needs and ensuring stellar shopping standards. For this reason, make sure you not only accept credit card payments on your website but also offer a myriad of other methods to cover bills. In this blog post, we'll take a closer look at the most trending ones. Read on to learn more about:  
credit cards, and why they are a #1 payment method
mobile applications, and why their popularity is skyrocketing 
recurring billing and its perks 
a payment gateway, and why it is your best solution in the stormy waters of e-commerce
How to enable buyers to pay with plastic money on your site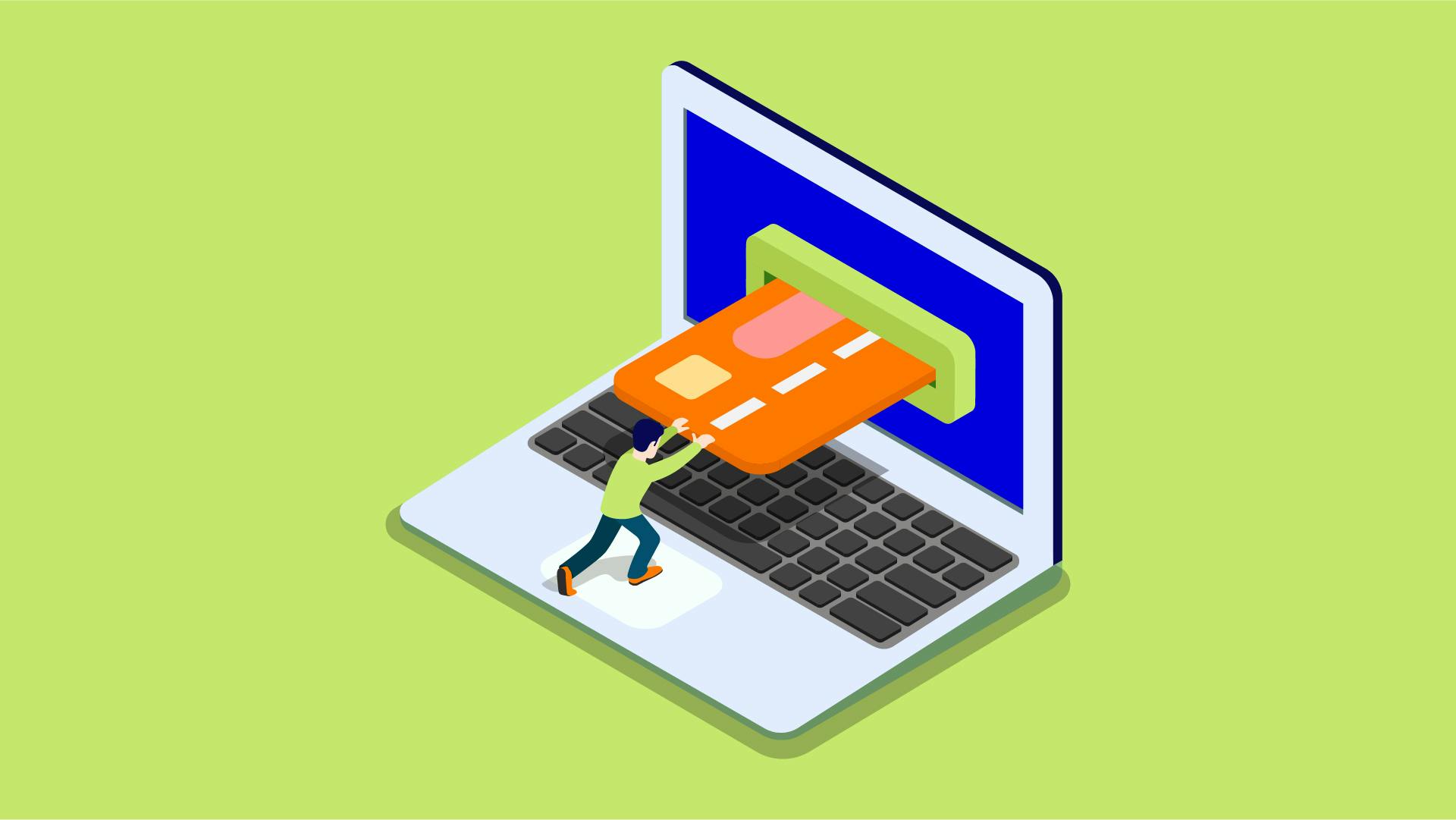 Сredit and debit cards hold their ground, no matter the buzz around mobile payments and e-wallets. They offer buyers ultimate convenience, a high level of protection against frauds and even additional bonuses when paying. 

70% of shoppers turn thumbs up on using plastic money. That's why taking online payments by cards is a must if you strive to ramp your sales up. What's the best way to do that? Unless you let a payment aggregator such as Tranzzo do everything for you, a merchant account needs to be set up. To obtain one, get ready to invest some time and many of your efforts. 

The starting point of the account creation will be analysing credit card brands. Which ones would you like to work with? When deciding on that, don't gloss over your local companies as they can boost your traffic flow. And make sure your customers will be able to exploit such big players as MasterCard and Visa. 

The next step will be contacting a reliable acquiring bank to sign up an agreement. Get an eyeful of the criteria you should fulfil to get your application approved: 
Your fails and achievements. Both peaks and valleys matter. If your business was forced into bankruptcy, or you fell behind with your bills, the chances are you might be rejected. Your personal credit history will also be of paramount importance. 
Your experience. Are you a shrewd businessman with years of expertise under your belt or a newbie full of enthusiasm? The answer to this question can be a make-or-break factor while opening a merchant account. 
The type of your organisation. Depending on it, all possible risks will be evaluated. Unless your business is safe enough, a bank may refuse to get started with you. Needless to say that they don't want to lay themselves open to frequent fraud attacks. 
If you want to process credit cards without creating a merchant account, you can integrate a payment processing system into your site and focus on big picture stuff like your products and services. We'll talk about that opportunity later on.
Mobile apps: Your surefire way to hold up in the world of e-commerce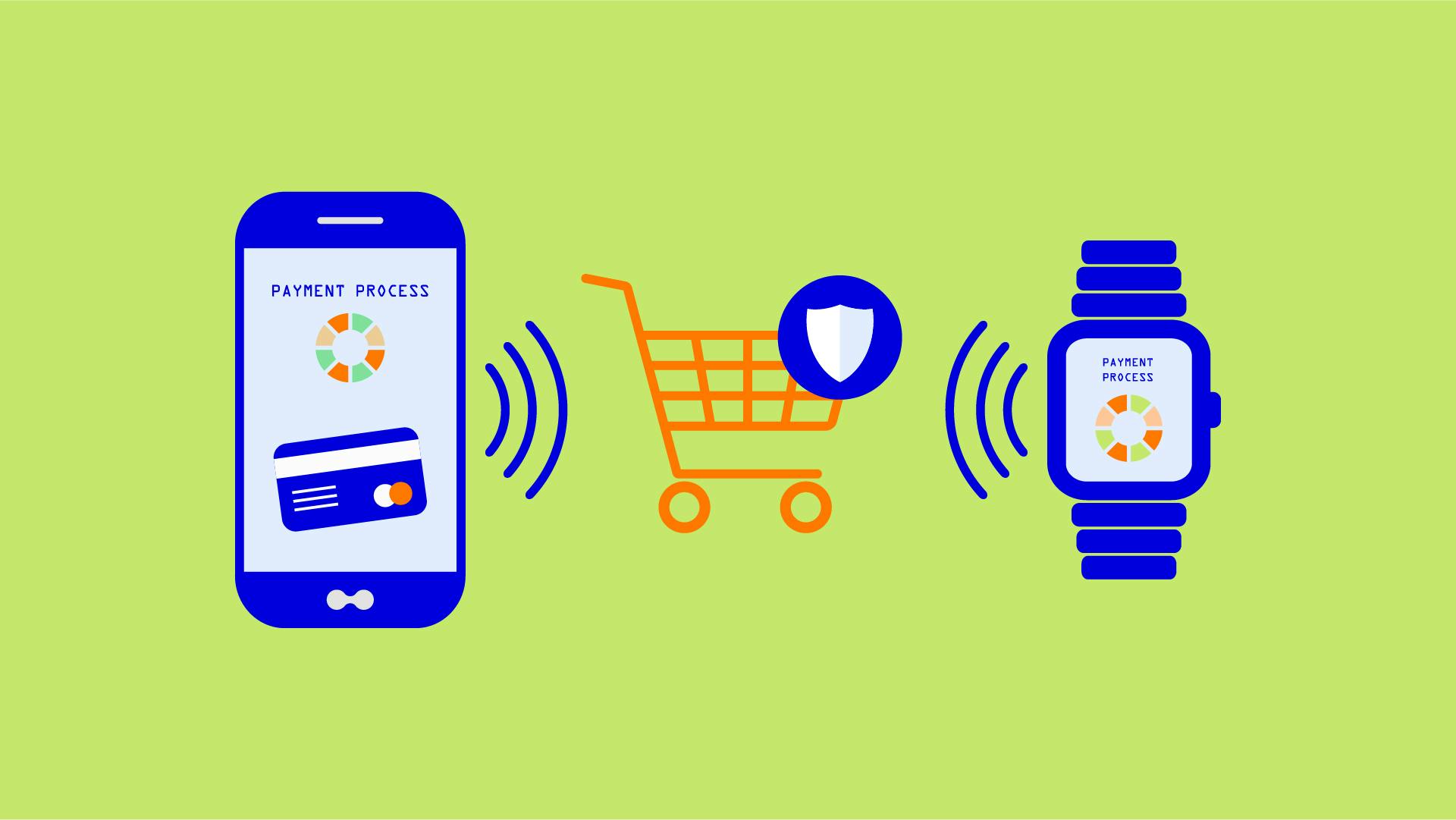 The popularity of mobile payments is increasing at a rapid-fire pace. Apple Pay and Google Pay's future is truly bright. Those apps are expected to enhance the transaction volume by $190 billion in 2022. That's why you'd better future-proof your enterprise by adapting it to the evolving technologies. 

Make shoppers gravitate towards your brand even more by enabling them to pay with their phones. Users prefer adding their bank cards to the devices. That saves them the trouble of filling in their billing details over and over again. Since paying with apps is super-fast and seamless, let's look at how to accept this type of payments on your site. 

Getting started with mobile payments is a breeze. All you need to do is get in touch with your payment provider. Once you say them you'd like to accept Google Pay and Apple Pay, they'll start the ball rolling on their integration. By the way, with the Tranzzo system, you can also make use of Telegram Pay, which is a great solution to enhance your payment conversion.

Unless you use a payment gateway service, you'll need to create a merchant account. And don't forget about a PCI DSS certification (the security standard introduced by Visa, Discover, AmEx and MasterCard). The latter is essential for you to process cards and conduct transactions safely. Now you know how to reach out to the targeted audience, namely those who go for modern-day technologies. Let's move on.
Recurring billing – A must-have payment model on your website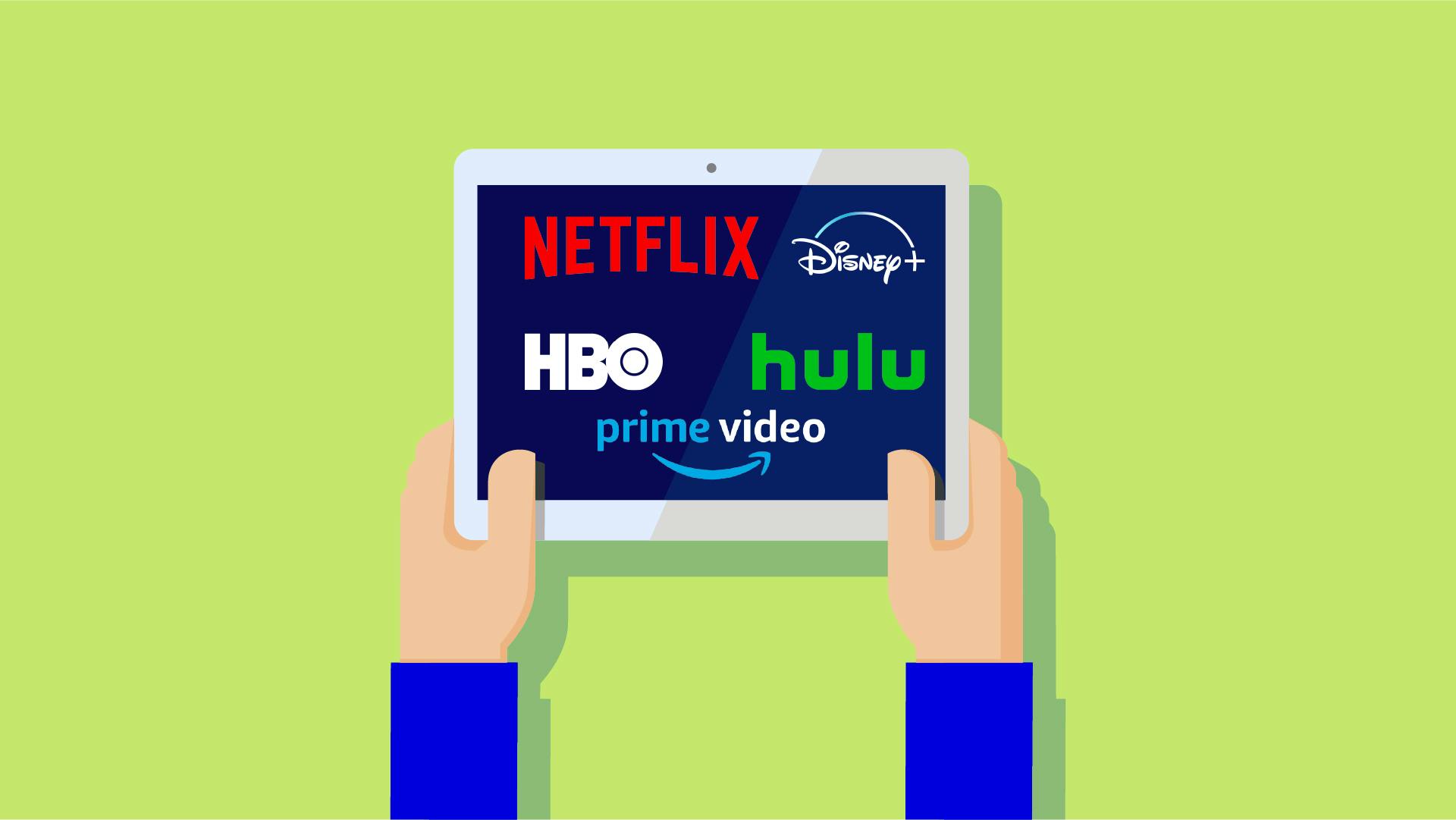 If you provide services that require repetitive payments, add recurring billing to your website. Perfect for enhancing your customers' satisfaction, this method is widely used by merchants worldwide. 

For example, your clients subscribe to your service (e.g. a magazine, a gym, a music streaming platform or cleaning works). By charging money from their credit cards automatically, you will save tons of time for them. Owing to this approach, you can also benefit significantly, meaning that you'll always be paid without delay. 

How to bring recurring billing into play? First, check whether your payment processing system supports this feature or not. Then, let them know you'd like to make use of automatic payments. Finally, put your clients in the picture by promoting the information. List all the perks of the recurring billing to make your customers work with you on a long-term basis. 

If you'd like to read more about recurring payments, follow this link.
Why opt for a payment aggregator to grow your business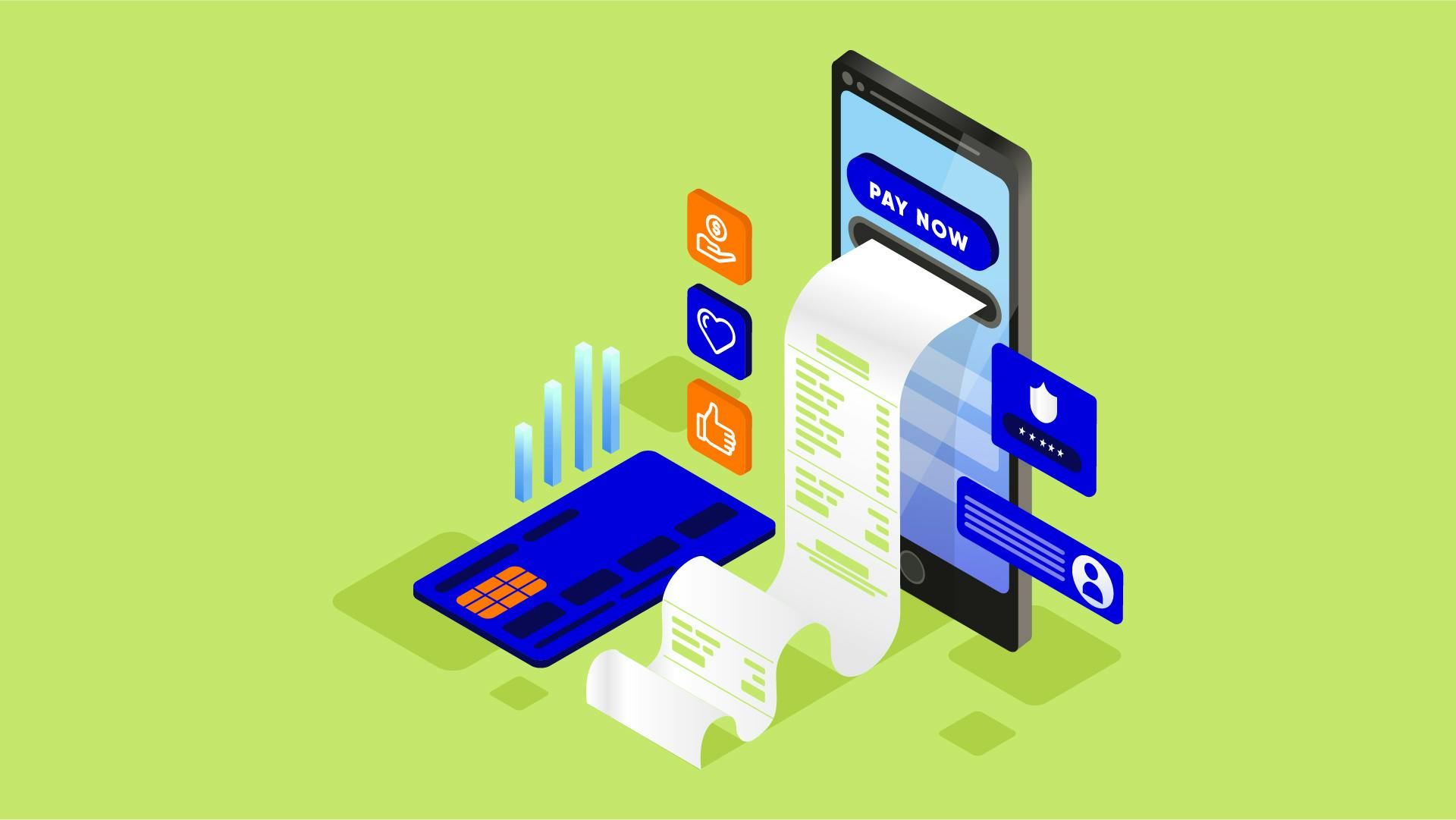 Processing e-payments is an uphill task to do. You have to keep thousands of things in mind like security, smooth transactions, etc. A merchant account and a PCI DSS certificate won't ease your burden not a bit. If you want to take online payments by cards without being exposed to any daunting procedures, leave that to a payment aggregator - a cost-effective solution that facilitates transactions.  

Sure, you don't want to worry about what is happening after a customer pushes the "Place Your Order" button. Then let a payment provider be your middleman between a client and a bank. Here are some other perks that walk hand in hand with tried-and-tested gateways: 
Security Shoppers' data protection should always come to the foreground. If you are about to block any fraudulent activities on your site, resort to the payment provider right from the get-go of your e-commerce career. For example, Tranzzo makes use of tokenisation and 3DS to keep transactions safe. We also have our own anti-fraud system that spots fraud in real time.
Instant access Break into the market and take credit card payments online with little paperwork. If you contact a reputable aggregator, they will process your application in the shortest possible time. What's best is that you don't need to open a merchant account.
Myriad of payment methods and currencies An aggregator will offer a plethora of different options to cover bills (e-wallets, cards, mobile payments, to name but a few). And your clients will never be limited by a meagre choice of currencies.
PCI compliance Mandatory for merchants, security standards must be followed when receiving electronic payments. A gateway will set your hands free from this responsibility. 
Reasonable fees You'll be charged monthly, quarterly or yearly. That depends on a service provider. Most systems quote per-transaction fees. 
Bottom line
Wishing to integrate as many methods to cover bills as possible is a common thing. Customers are more likely to return to you if they love your products and have no troubles when paying. With this concept in mind, keep abreast of new payments and don't disregard the importance of tried-and-true ones. Not to be confused and save your time, let Tranzzo take that hassle out of you. Providing our customers with suitable payment solutions for years, we know how to take your e-commerce business up a notch.