How to create a Youtube channel for business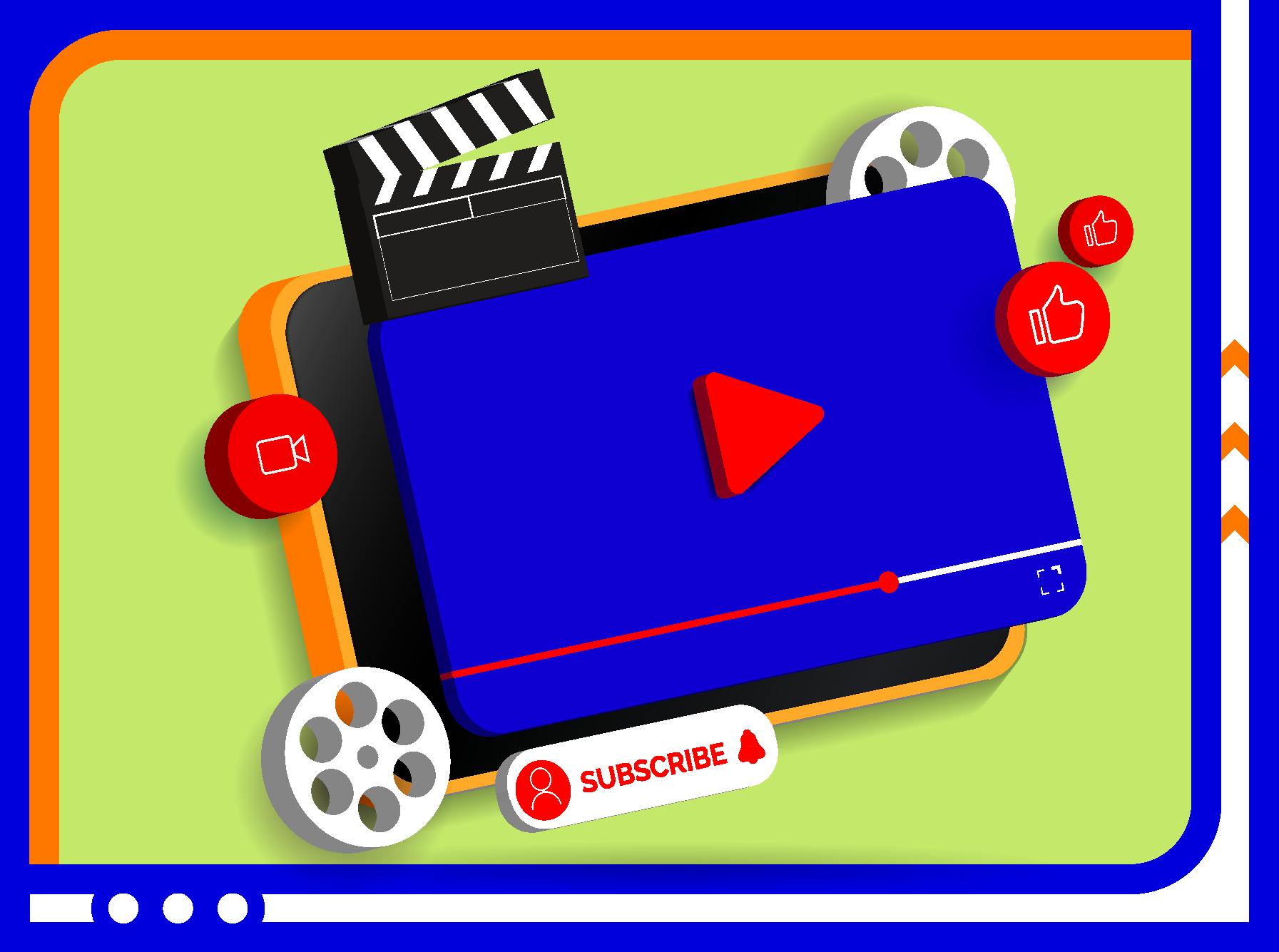 YouTube marketing is a powerful tool to break down barriers between you and your audience, promote your business and boost sales. The opportunities of this feature-rich platform are truly endless. And the good news is that you don't need to bend over backwards to become a YouTuber. All it takes now is good video equipment and a bunch of brilliant ideas worth spreading the world. 
Creating a Youtube account for business is the first thing to consider when jumping on the video marketing bandwagon. In this post, we'll talk about where to get one and what to do next.
Why you need a YouTube channel for business ASAP
Before stepping up to the core of the Youtube channel set up, let's see what it can do for your business. 
First off, you should understand that YouTube is for everyone, no matter the area you are involved in. Think about it this way – whether you're in a B2B or B2C sector, you work with people. And they love watching videos, any way you slice it. Why? Because they are the very thing to tell engaging stories and spark a wide spectrum of emotions. Look at the numbers: 
Youtube helps businesses build a successful online presence and expose brands to new audiences. And if you think that conquering this video platform is an uphill battle, here are some myths we want to explode:
Creating content is a budget-blowing work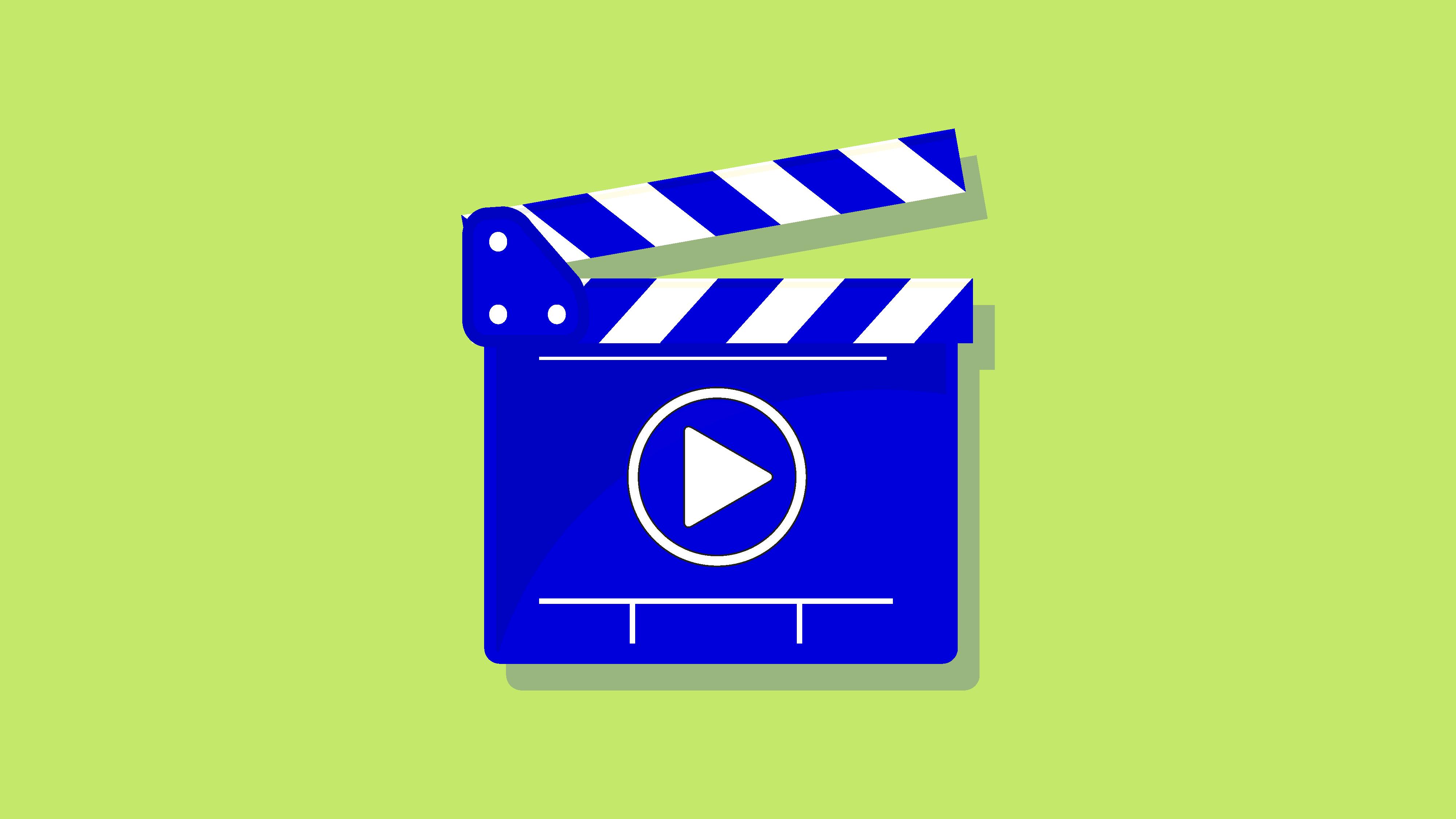 Suppose you want to leave Game of Thrones creators in the dust, long odds that you'll need to lay out millions of dollars for your videos. But why do you need that? Your viewers won't appreciate it as they love simplicity and authenticity. 
All you need is a high-quality camera (can be even your iPhone), good light (buy ring LED light or make use of the sunlight) and a powerful message. Your videos may cost nothing, but if you have something valuable to deliver to your audience, that will do the trick to your business.
You should spend much time and effort when producing a video
It depends on the complexity of your material. For example, if you'd like to film a documentary about your business growth, that might take some time and planning. But short videos about yourself, your workers, the office life and products you offer aren't time-consuming and cumbersome at all. When shooting them, you don't need either Hollywood actors or the guy with the clapperboard who says "And action!".
It is challenging to come up with interesting content ideas in my niche
As long as you have meaningful and honest relationships with your audience, you'll never have problems with topics. Because when understanding your customers' pain points, you can address them with your content. And those solutions will be your topics. Here is what else you can do to find video ideas: 
search for insights by reading comments on the forums related to your niche;
do competitor analysis; 
learn more about your social media followers; 
ask your subscribers directly what content they're interested in (use polls, send questionnaires); 
make avail of Google Trends to find hot topic ideas and create better content;
enter one of your keywords in Google and see its suggestions, then click on one of them and see more. Do that until you have tons of topics for your channel; 
try topic generating tools like HubSpot Blog Idea Generator, BuzzSumo, UberSuggest; 
keep posted about news and developments in your niche.
People tend to ignore the commercial information when watching videos
The truth is people tend to ignore not only commercial information. The web is brimming with different kinds of content, and users try to protect themselves against the threatening knowledge pollution. Their primary weapons are scepticism, dislike and mistrust. So if you want to disarm your customers and reach out to their minds and hearts, do your best to establish a trusting human bond with them. That's the only way you can make people buy from you and popularise your brand. 
To connect with your audience, just be yourself and don't lie - it might sound obvious, but when you don't paint a rosy picture of your life and lead your customers up the garden path about your products, you raise their trust toward your business. As you know, trust equals loyalty and, consequently, high conversion rates.
How to start a YouTube channel in 3 steps
If you are at the point of creating a Youtube channel for business but don't know how to go about it, keep reading. We'll show you where and how to start.
Step №1: Set up a business Youtube channel
No secret that Google owns YouTube, and if you have a Google account, you automatically have access to the video platform. You might have already had a YouTube channel, but if you plan to share it with your teammates, you might need another one. Thus, your colleagues won't be able to sneak a glance at your mailbox, photos or whatever.  

Start with creating a new account. To do that, open the Google page and push the Sign in button at the right upper corner.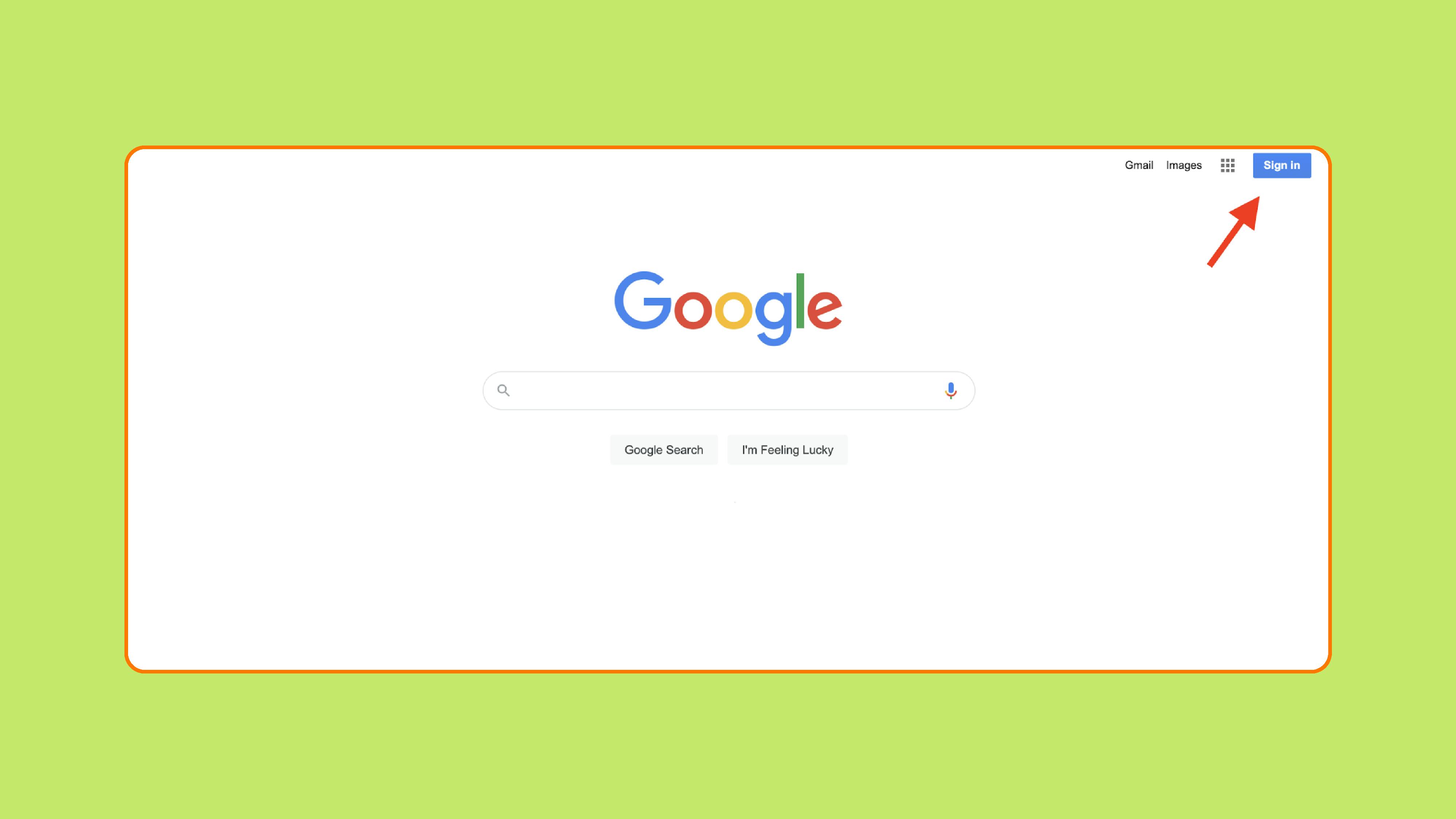 And click Create account.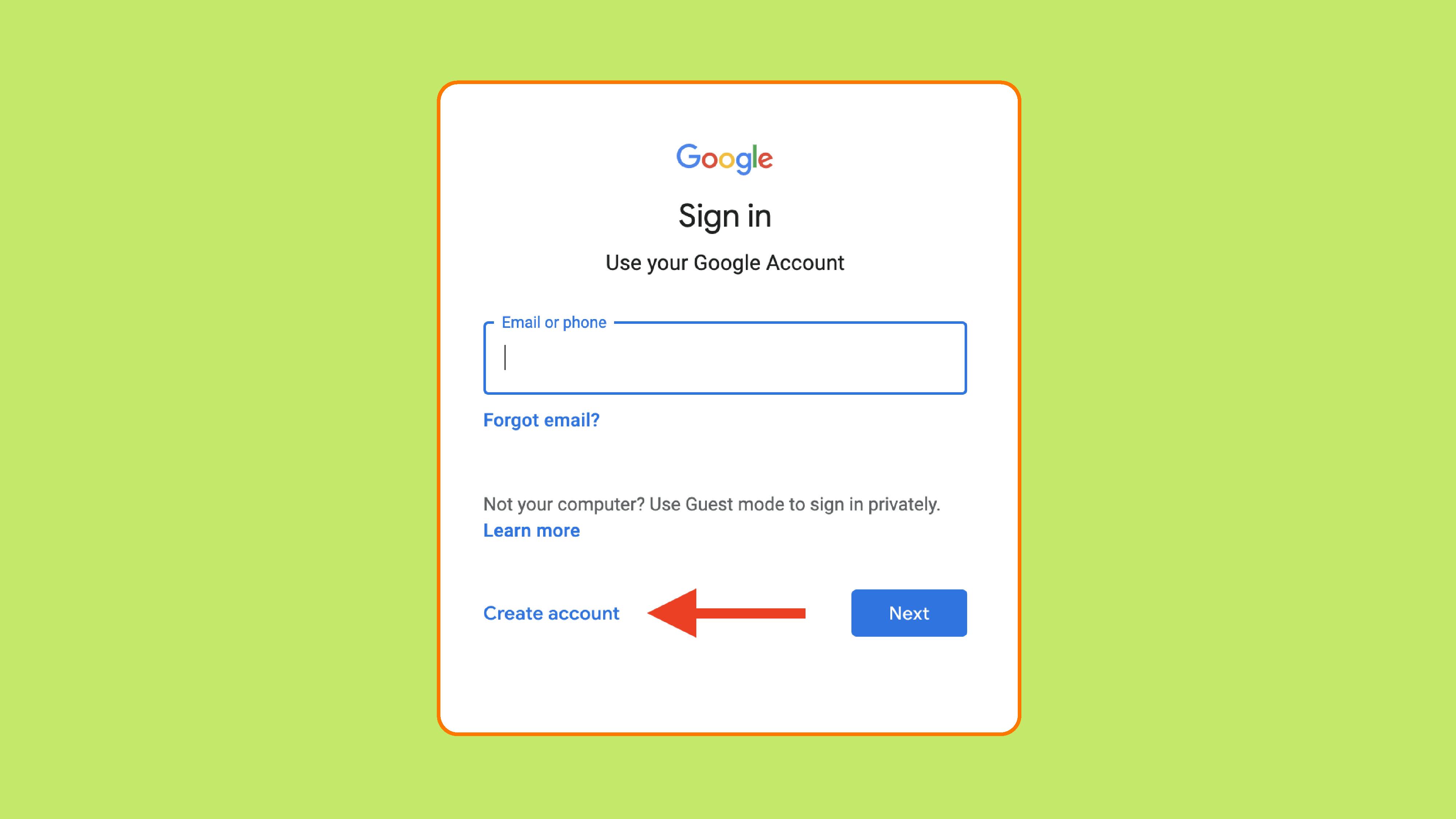 Then you have to choose between two options, which are For myself and To manage my business. You need a business account, so opt for the second option.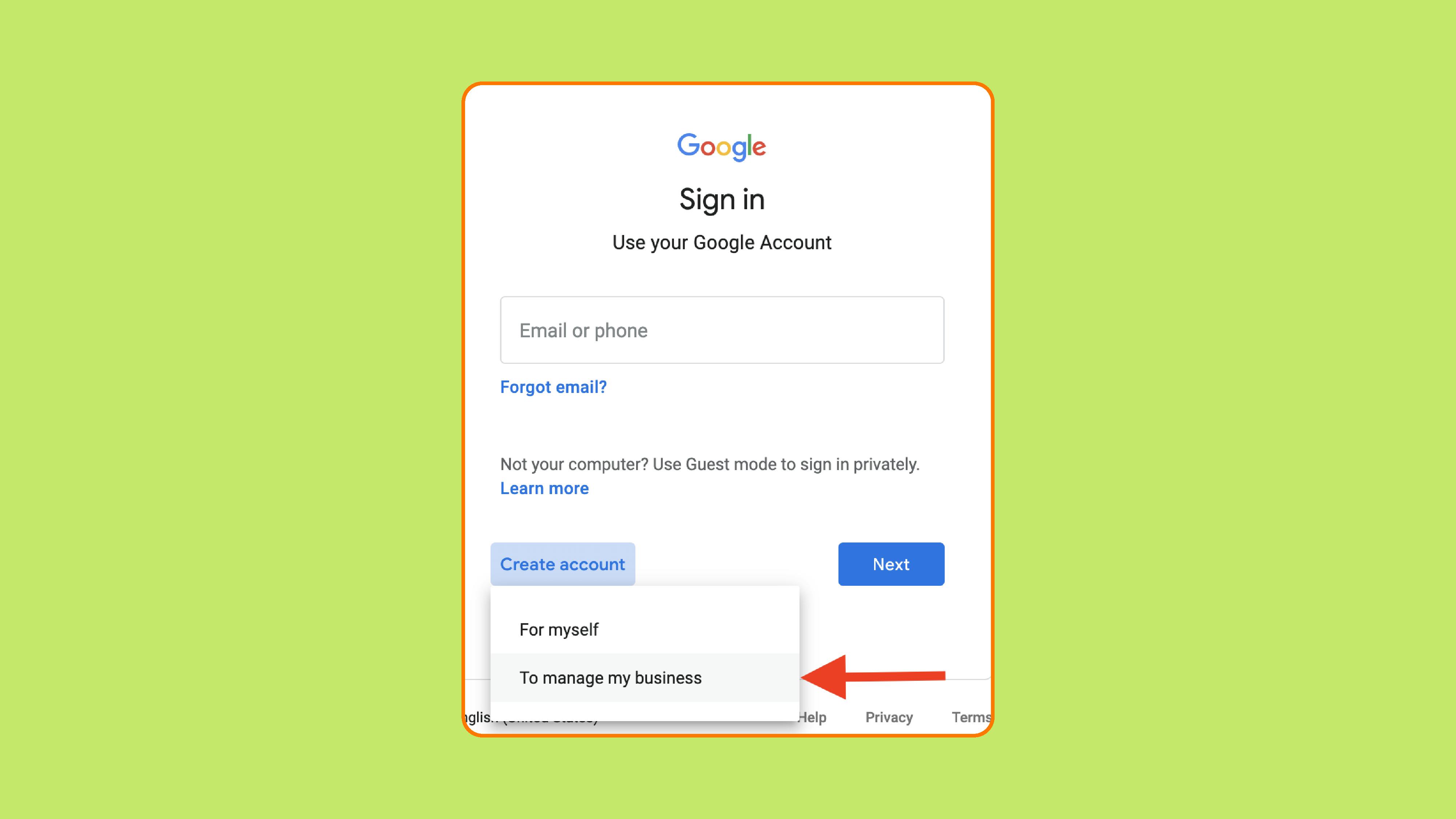 When the next window appears, simply follow the instructions and fill in all the required fields. And push the Next button. Confirm your phone number and agree with the Google policy. That's all.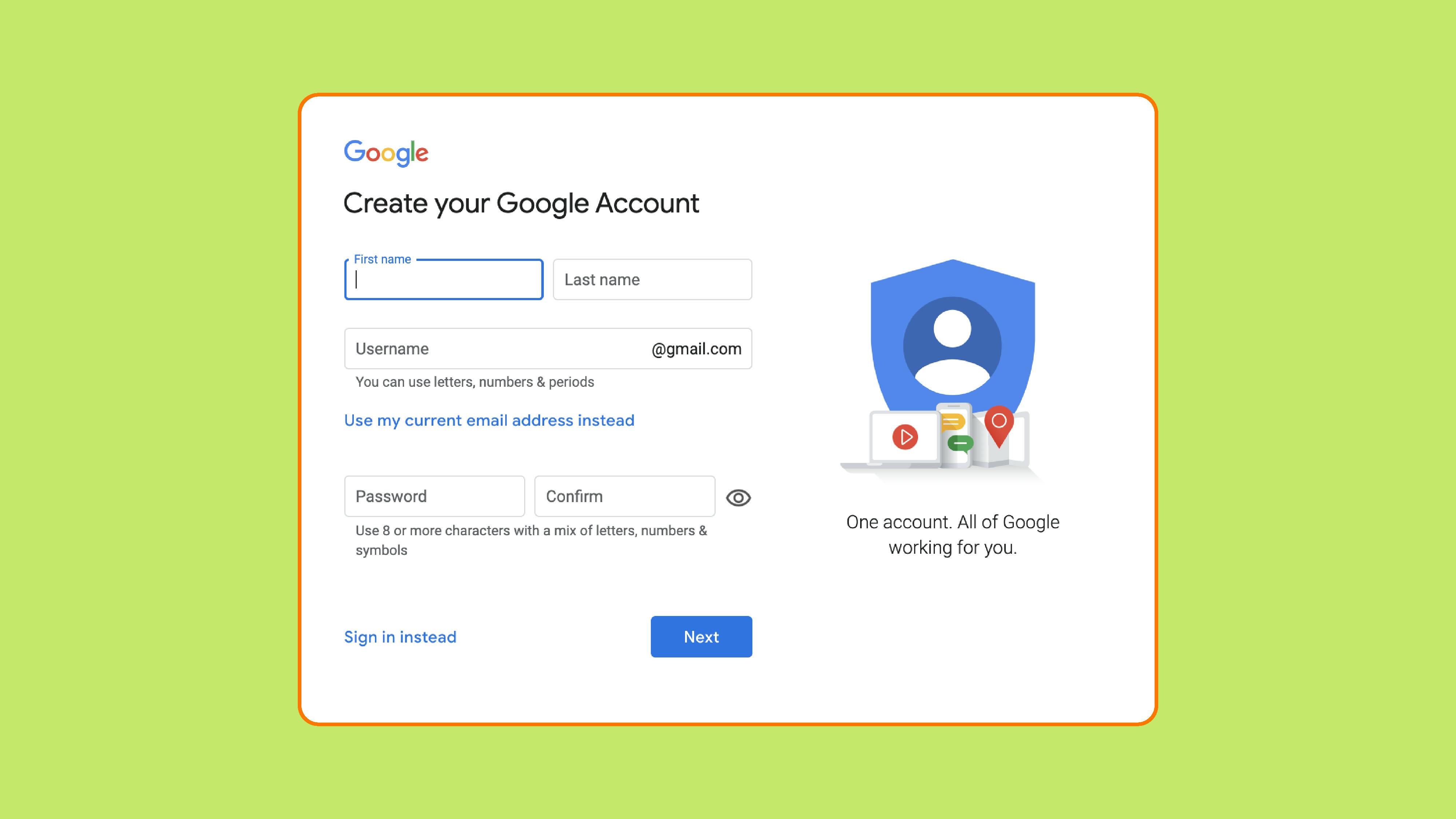 Congratulations! Now you are ready to navigate the YouTube waters. Let's move on to setting up a business Youtube channel. 
Search for Youtube and land on its page. If you aren't logged into your brand-new Google account, do it by clicking on the Sign in button. Now you're into your YouTube space, but we need to create a business channel. Tap your account module and see a window pops up. Click Create a channel.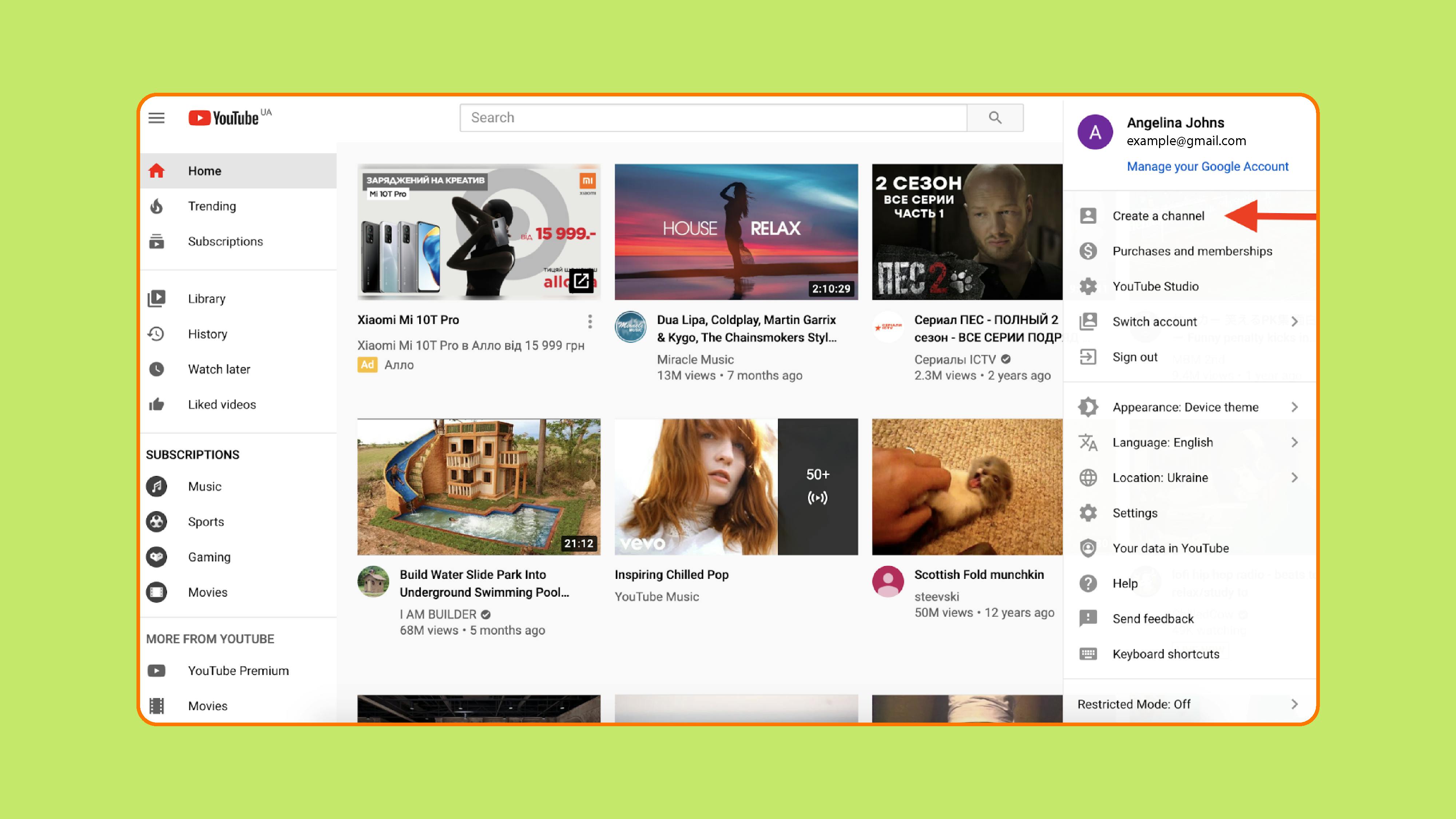 If your user name coincides with your brand name (in case you work on a personal brand), push the left button. But if it doesn't, click the right one. You might be unsure about your channel label, and that's okay! You can always change it in the account settings.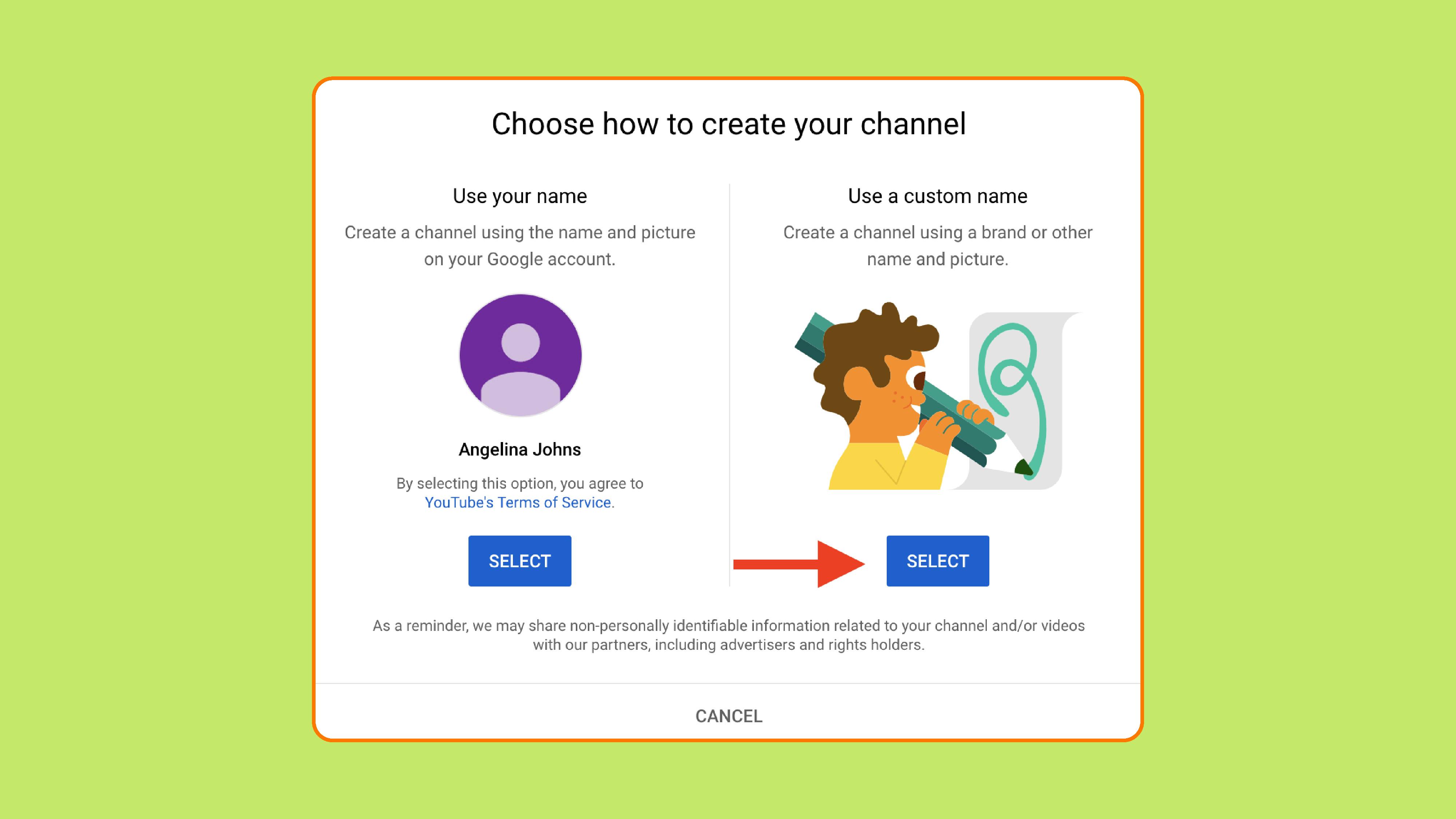 Next, upload your channel icon or signature image in other words. Add links to your social media account and website if you have one. And don't forget to write a short description of your channel. There you can mention what your viewers find there and why your content is worth watching. To get a little bit of inspiration, search for similar businesses and look at their descriptions.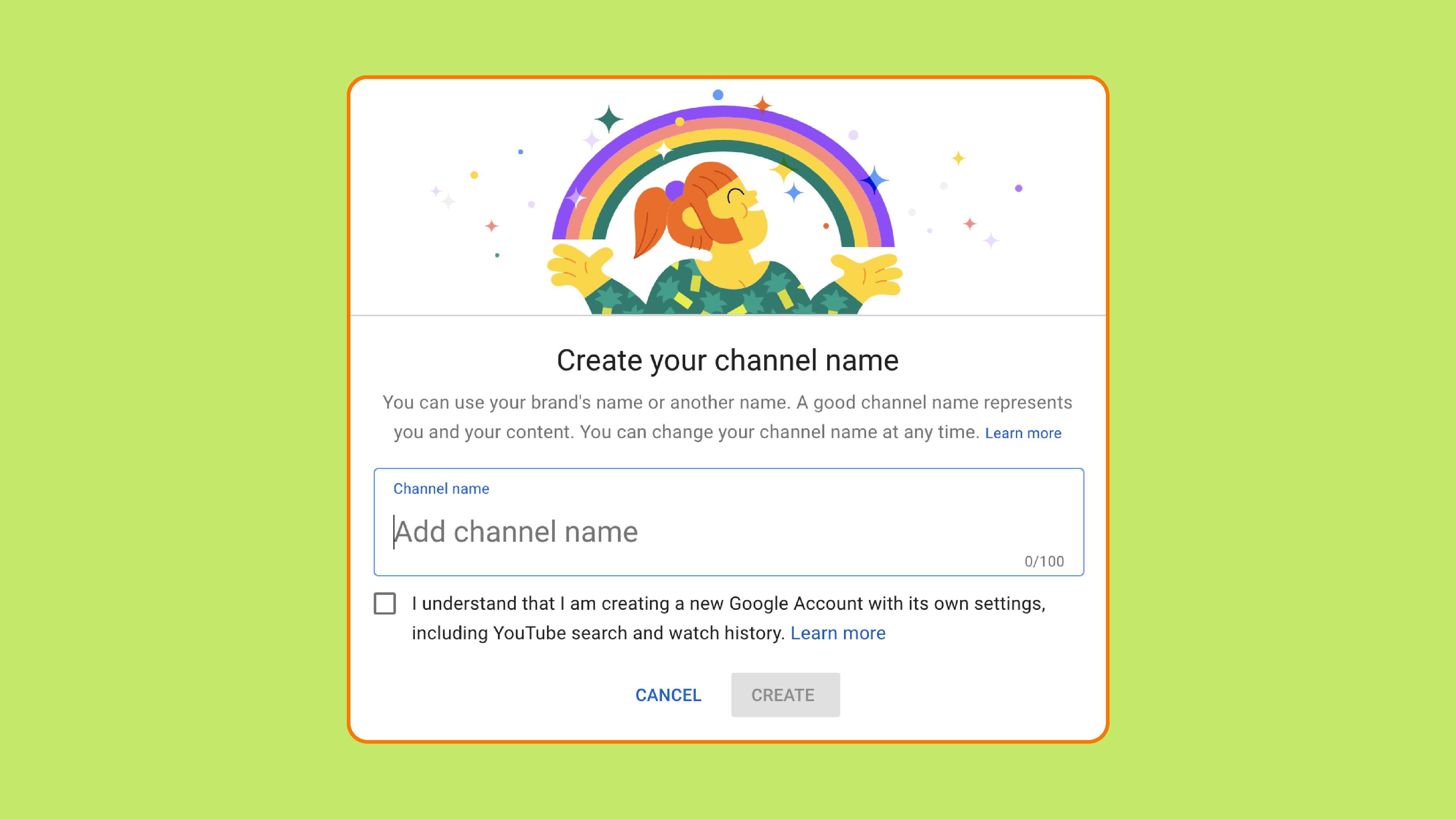 And here we go! Now you have an up and running YouTube account for business.
Step №2: Customise your YouTube channel
Now you need to modify your YouTube so that users can match it with your business. To get started, click on the Customize channel button.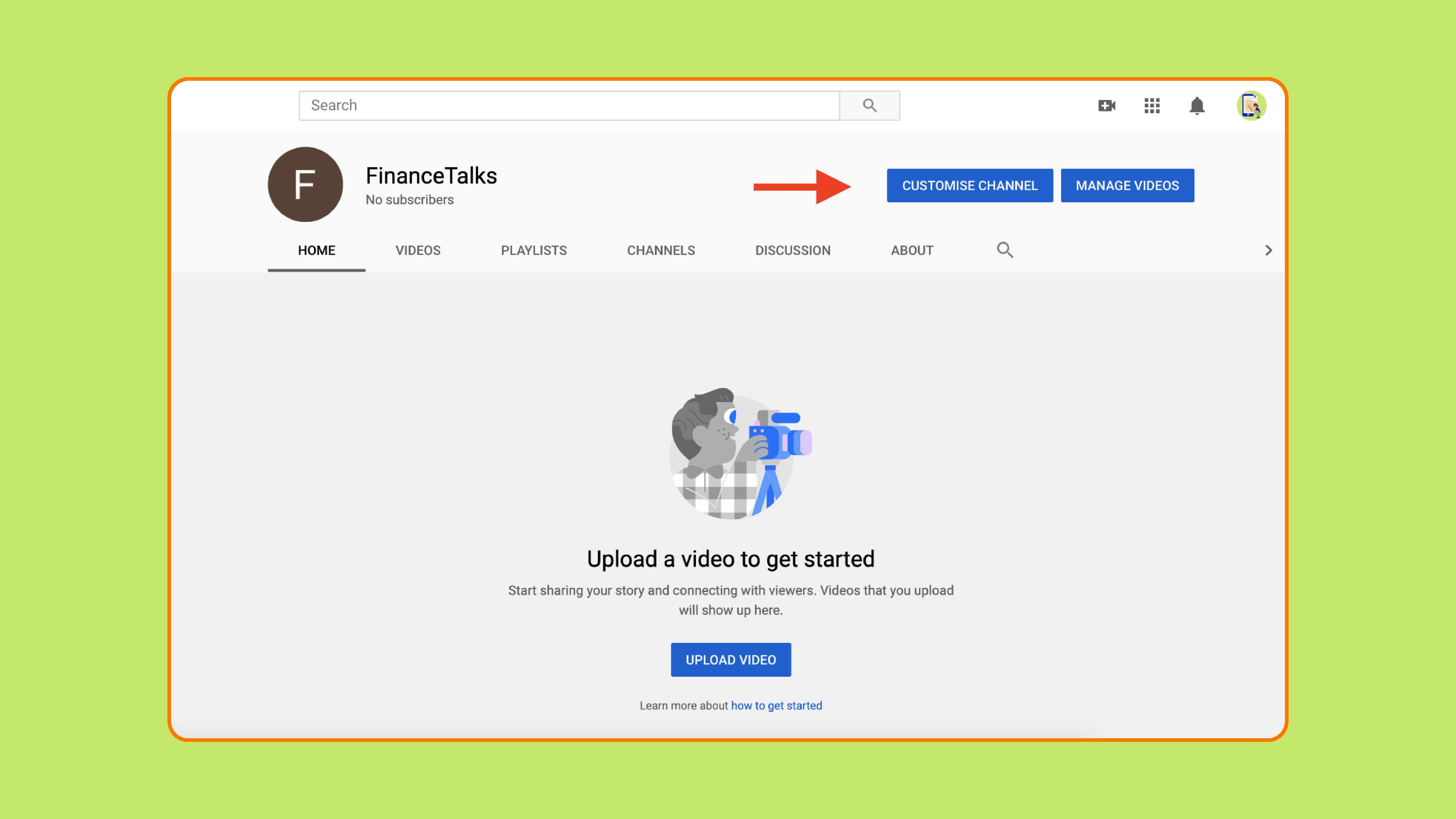 There you have three sections: layout, branding and basic info. Let's see what you can do with each of them. 
In the branding section, you can change your channel logo. The best thing you can do with it is to keep it simple. Consider using the same logo as you have on social media. Or if you're working on a personal brand, add a nice picture of yourself. 
Then upload a banner image that will appear across the top of the screen. If you already have one, use it. If you don't, make it by yourself. You can go to the Canva service or analogues. By the way, Canva has YouTube channel art templates, so you don't need to worry about the banner size or anything in-between. 
Branding watermark is another thing to take care of when customising your channel. It is a little Subscribe button added to every single video so you can grow your audience. Search a YouTube branded watermark in Google and upload it. Or go to Canva and create a customised sign there. When choosing the display time, opt for the Entire video option to make sure people can subscribe to you at any point of the video. 
In the basic info tab, you can tweak the description of your channel and add your email and website addresses. Include the links to your social media pages to keep in touch with your subscribers there.   
The most interesting section is layout because there you can create a channel trailer to lure potential subscribers into staying with you. Make it short, simple yet engaging. Remember about attention span. It is very short now. So, let people know about your business, what kind of content they will find on your channel and why it is worth their time, likes, and shares. And of course add Call to Action (CTA), which is "Subscribe to my channel!".
Step №3: Set up permissions for your YouTube account
Since it's a business channel, you might want to share your YouTube responsibilities with someone from your team. To do that, grant access to your Google account. There are three roles to choose from, meaning that you can assign different levels of access to each of your colleagues. Here they are: 
Owner. As the term implies, it's a person who owns a channel. They can do whatever seems right in terms of profile management. Add or remove managers, edit any information, upload or delete videos and more. 
Manager. They have the same rights as the owner except they can't delete the account or manage roles. 
Communications manager. They are responsible for interacting with followers and non-subscribed viewers of your channel.
To grant access to your channel, go to Settings.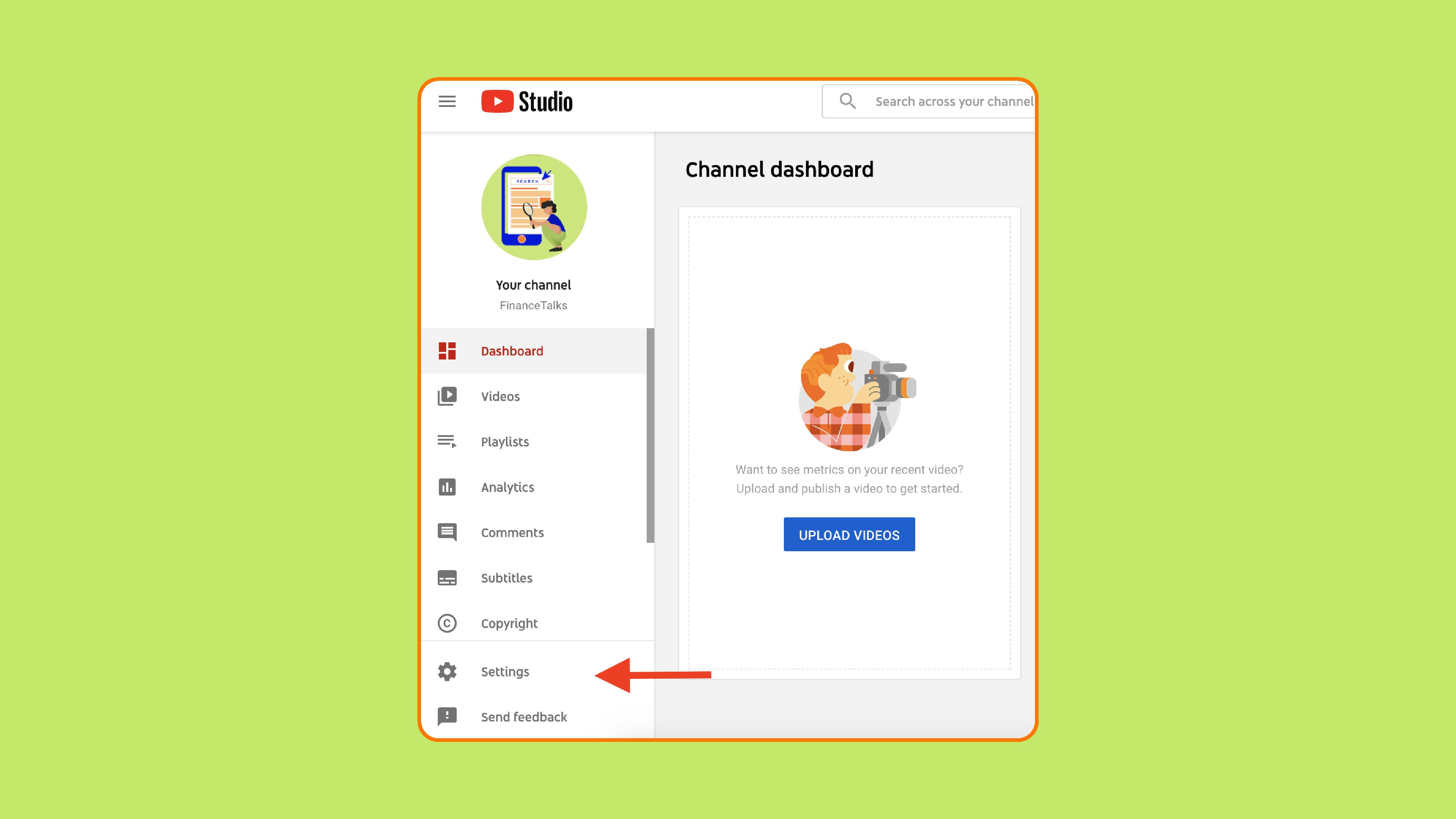 And click on Permissions.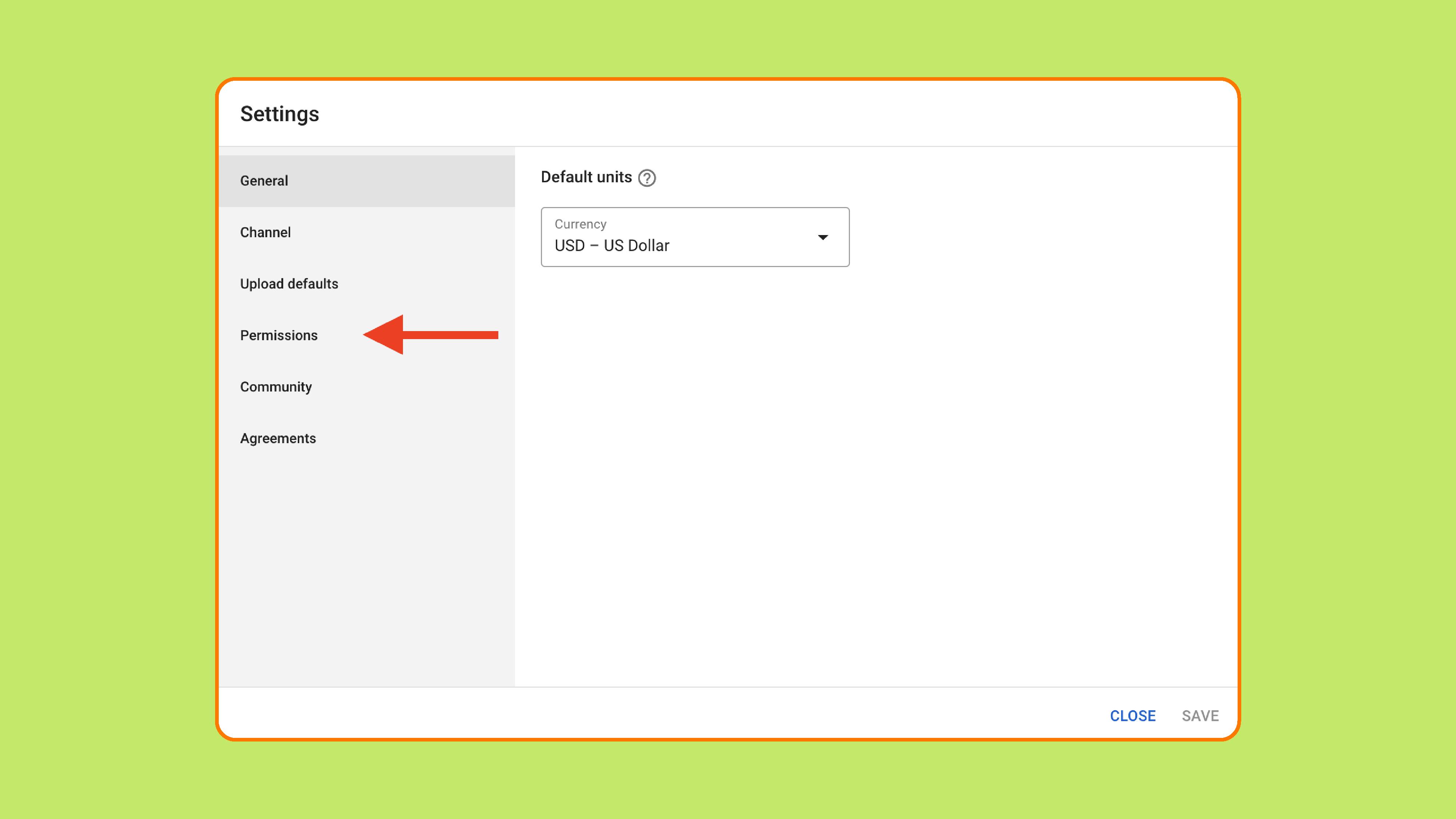 The next step is to push the Manage Permissions button. When you go to that page, add people to your channel and assign their roles.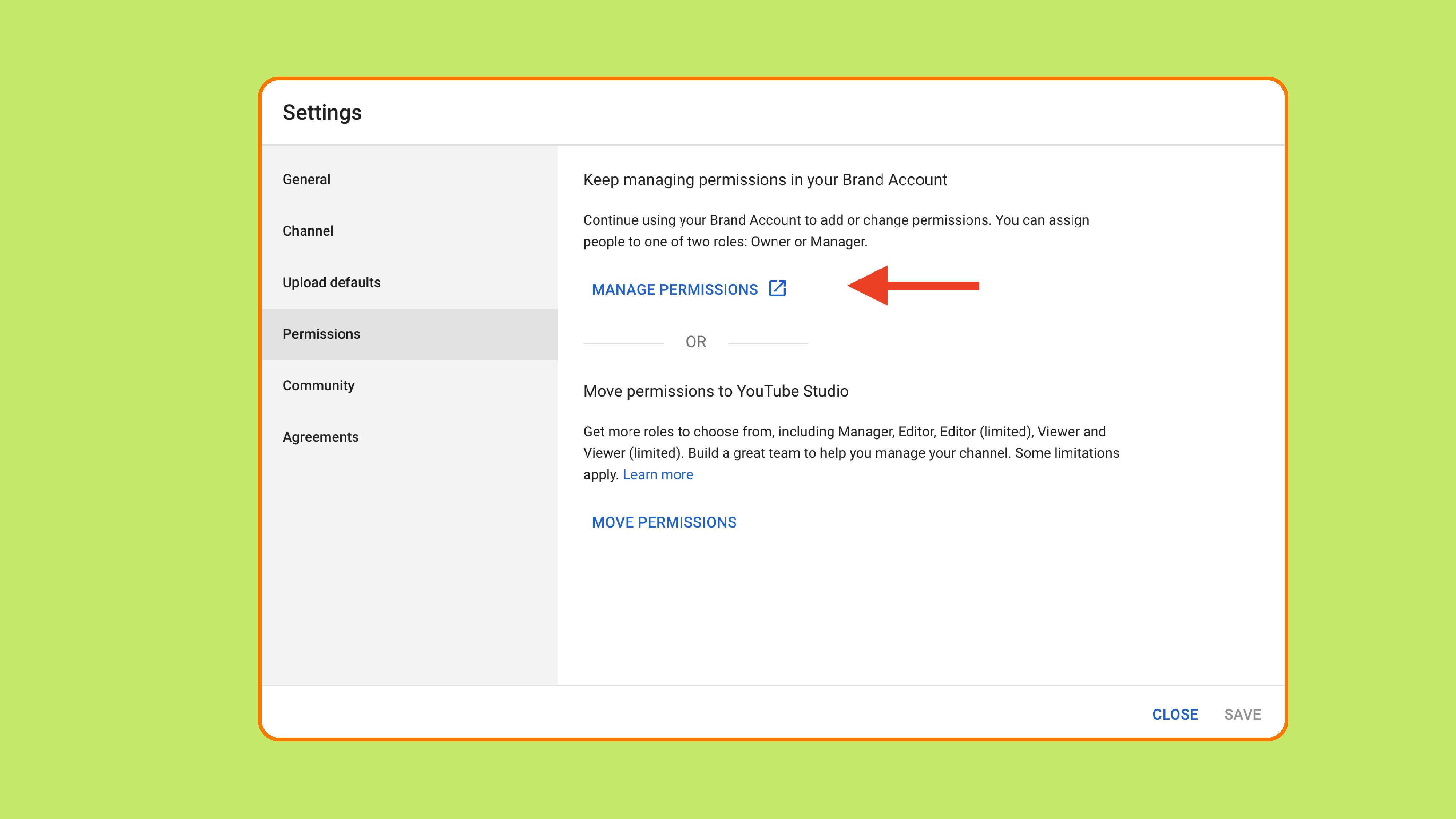 That's it! Now you can upload your first video. Find out how to make it spread around the world in the upcoming section.
Search optimisation: Make your content noticed by YouTube
YouTube is a search engine. That's why the game rules are the same as if you optimise your content to get higher Google ranking positions. To stand out from the pack, you'd better double down on your SEO efforts. Let's see what you can do to make your content noticed by YouTubers.
Keep your keywords in mind when creating video titles
When you optimise your blog-posts, you add keywords to their titles and descriptions so that they are promoted organically. The same goes for YouTube videos. They also have titles which are the first thing people see when scrolling down a video list. Make sure your titles are crystal clear and include focus keywords. And don't exceed 60 characters. 
We've already listed some tools to look for search terms. Here are some more: Keywords Everywhere, Ahrefs, SemRush, Google's Keyword Planner. Learn more about analytics tools by this article.
Divide your video description into two parts
Think of your video description as the first three lines that people see and everything else. So, your task is to use 100 characters wisely. Present all the vital information about your video, add one-two keywords there and CTA. That'll be your main part of the description meant to make people click on your video. 
Then you can add your channel description with links and email. Another thing to include is the video transcript. Why is that a smart move? Because it contains lots of relevant keywords that will be of help to boost your reach.
Add relevant tags
Tag your video with the most popular keywords. That's how YouTube will show up your video to users when they're searching for the content related to your business. Make sure to combine short, general keywords with specific, long-tail ones. You have 500 characters to do that. 
If you are short for tag ideas, make use of one of these tag generators: Tube Buddy or Rapidtags. And one last this – don't use unrelated keywords as your tags unless you want to be suspended by YouTube.
Enable custom thumbnails
To stand out in the search results from competing videos and get more clicks to your videos, activate custom thumbnails. They are the pictures your viewers see when trawling through hundreds of YouTube videos. Think of them as book covers that attract people's attention. 
Sure thing, YouTube automatically generates thumbnails, but they are just some random images from your videos. You don't need them. Enable custom thumbnails by verifying your account. Upload at least one video to your channel and then follow this link to do that. 
We've explained some basic SEO things you can do with your YouTube channel. Now go ahead and start stuffing it with engaging content. You can also integrate your channel on your website. That's incredibly cool when you display videos in your blog or on the homepage.
How to analyse your channel efficiency
To get a bird's-eye view of how your channel works, make use of the in-built analytics. There you'll find tons of useful information, including unique views, watch time, subscribers, impressions, traffic sources, average view duration, and so much more. Probably the best thing about analytics is that you can analyse your audience by geography, age, gender and other characteristics. That will give you a better idea of how to fine-tune your content to make it even more appealing to your targeted viewers. 
Get an eyeful of your channel performance by taping your account module and clicking on the YouTube Studio button.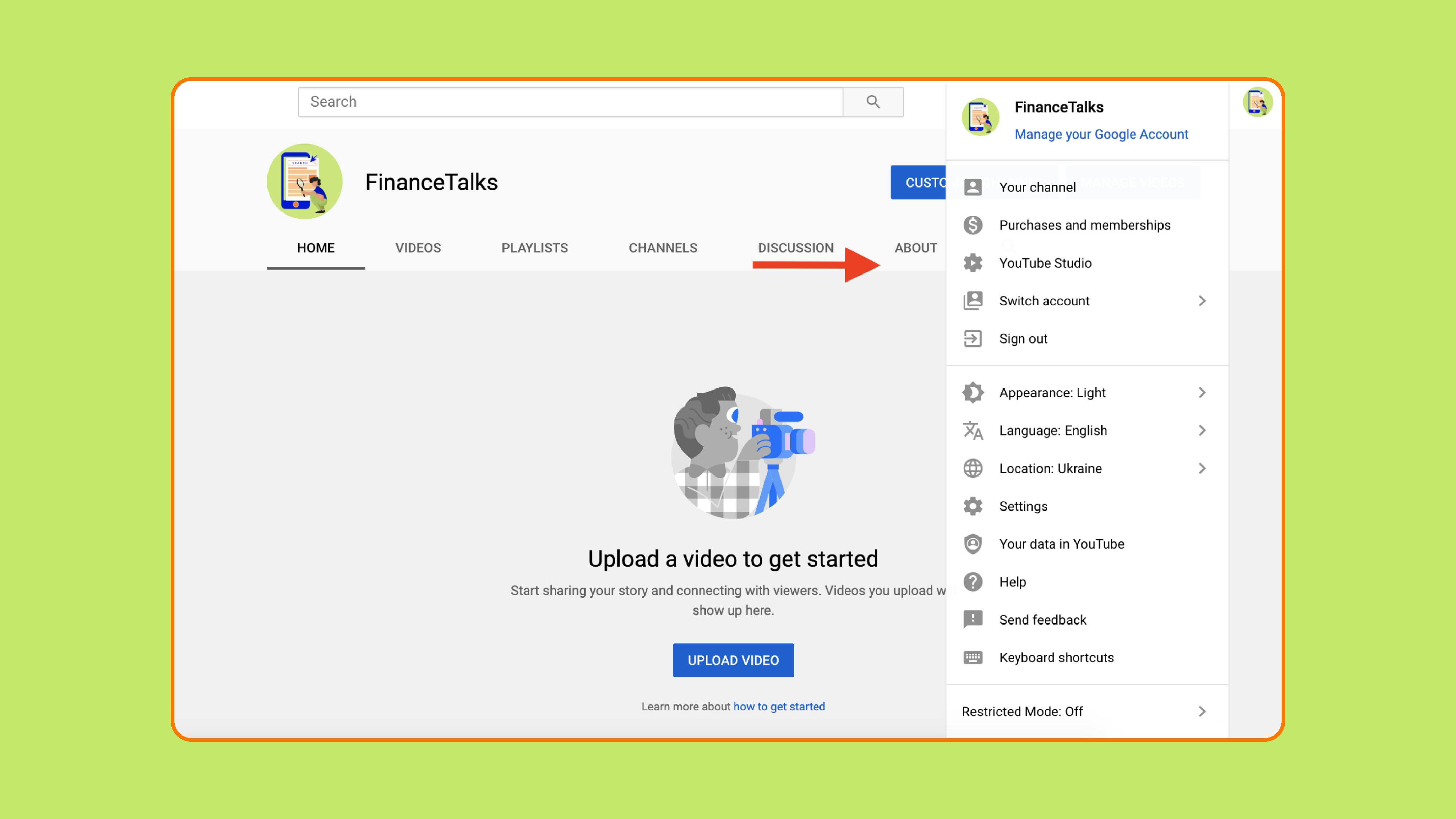 On the left of the page, you'll find Analytics.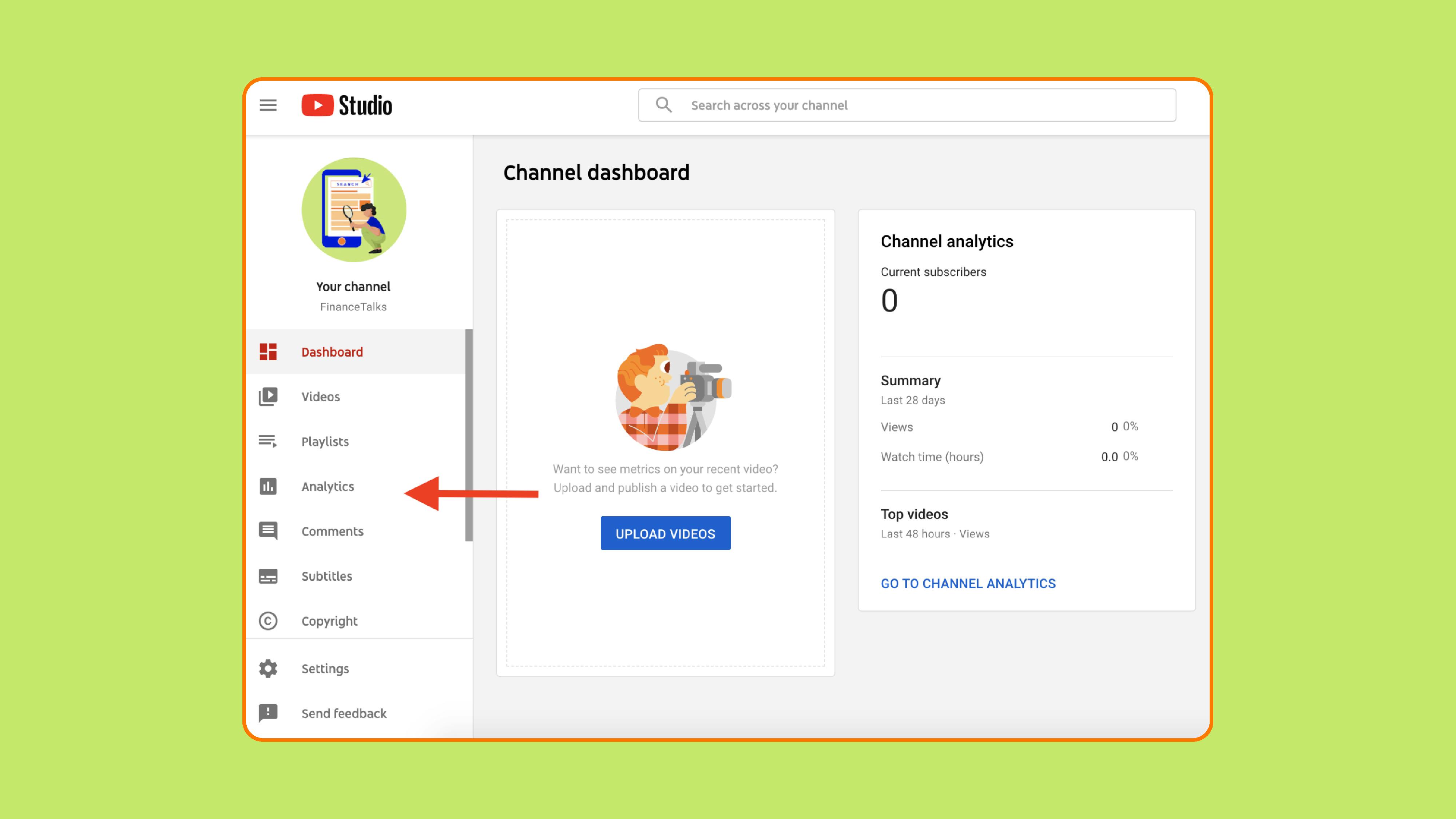 Follow the advice described above to get a great kick-start into the YouTube world. Hope that we'll be of help. And remember that we can help you even more by adding the most trending payment methods to your website. Contact the Tranzzo support team to get information on how to accept payments with us.