TikTok advertising: The guide to a new era of brand promotion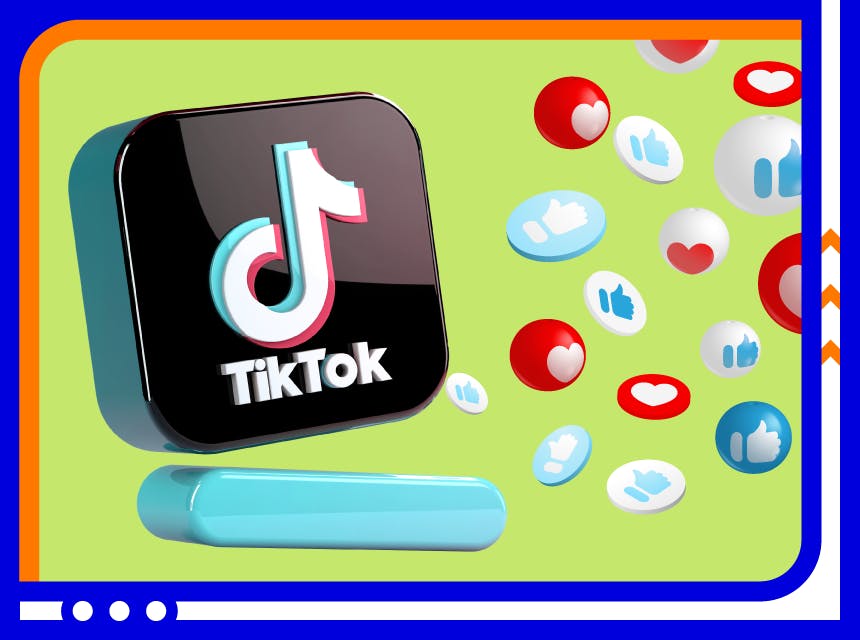 Are you looking for unique marketing opportunities to grow your brand awareness and create positive associations around your business? If so, you'll definitely need to tap into the TikTok potential. You might have heard the buzz around that platform, and that is for a good reason. 
TikTok is a video sharing app that represents the whole new era of content consumption and brand promotion. With over 800 million monthly active users and 1 billion video views per day, this app has an audience for every voice. So, you'd better keep this platform on your radar.
TikTok is a perfect breeding ground for new marketing approaches and advertising ideas. It isn't about bold sales. The app prioritises entertainment and authenticity over commerce.
If you want to harness the TikTok potential to meet your business goals, forget all you know about promotion and lead generation, and get ready to make TikToks instead of ads.
Alright then, pour yourself a mug of coffee, and let's jump right in how to advertise on TikTok, the pros and cons of the platform, and so much more.
What do you need to know about TikTok
The app was rolled out in 2018 when the Chinese tech company Bytedance purchased the Musical.ly video-sharing social network. Once they merged, TikTok appeared and rocked the world. Only in the first year, over 1 billion users downloaded the app.
Now TikTok is available in over 155 countries, and it's especially popular in India, China, the USA, Pakistan, Russia, Canada and the UK. The TikTok short looping clips make the platform just perfect for smartphone owners, so the app popularity is surging at lightning speed each day.
TikTok enables users to shoot, edit and share clips up to one minute. When choosing the video format, the sky's the limit and no strict rules involved. You can go for lip-syncing or instructional videos, cringe content, dance transformations and so much more.
TikTok has 5 main sections: 
Homepage where you can see the video feed; 
Discover where you can look for specific content;
Recording where you can create your own TikToks; 
Notifications to review messages related to your account; 
Profile with your uploading videos.
TikTok opportunities for brand promotion
TikTok quickly turned from a Gen Z streaming platform into a fully developed marketing machine. Brands can establish their presence there, launch revenue-generating campaigns and seek customers. But you should keep the statistics in mind – about 50% of the app users are under 34. So, if your business focuses on a much older audience, TikTok might not be your perfect fit. 
If your targeted audience is young adults and teens, here is how you can capitalise on TikTok: 
boost brand awareness;
get more traffic;
increase the number of app downloads; 
build trust with potential customers by delivering an authentic and personalised message; 
level your conversions up;
reach thousands of people; 
become closer to your targeted audience. 
Probably the best thing about TikTok is that you can get a lot of views even without any followers. And by growing your audience, you'll grow your brand.
The app is divided into two feeds – the For You page and the Following page. The latter is where you can find trending creators. The former is the first thing users see when they open the app and where they spend most of their time. The For You page consists of the videos that the TikTok algorithm thinks you might like. So, if your clip is interesting and trending enough, it will get on the For You page of thousands of users.
TikTok is still new, and there isn't much information on how its algorithm works, so the only secret to success on the platform is creativity and authenticity. Avid TikTokers have noticed that the app pushes clips to users based on what they like. If you're on trend, you might be interesting to numerous people.
When promoting your brand on TikTok, always keep posted on your content performance. That's crucial to get a better understanding of how your marketing strategy works. Luckily, TikTok, just like Instagram, has a pro account. By leveraging a free business profile, you can get such data as follower growth, weekly and monthly views, trending content and more.
Since the TikTok potential is high, especially when it comes to growing brand awareness and seeking new customers, the TikTok For Business platform appeared. It's specifically designed to optimise the ads. Keep reading to learn more about it.
What is TikTok For Business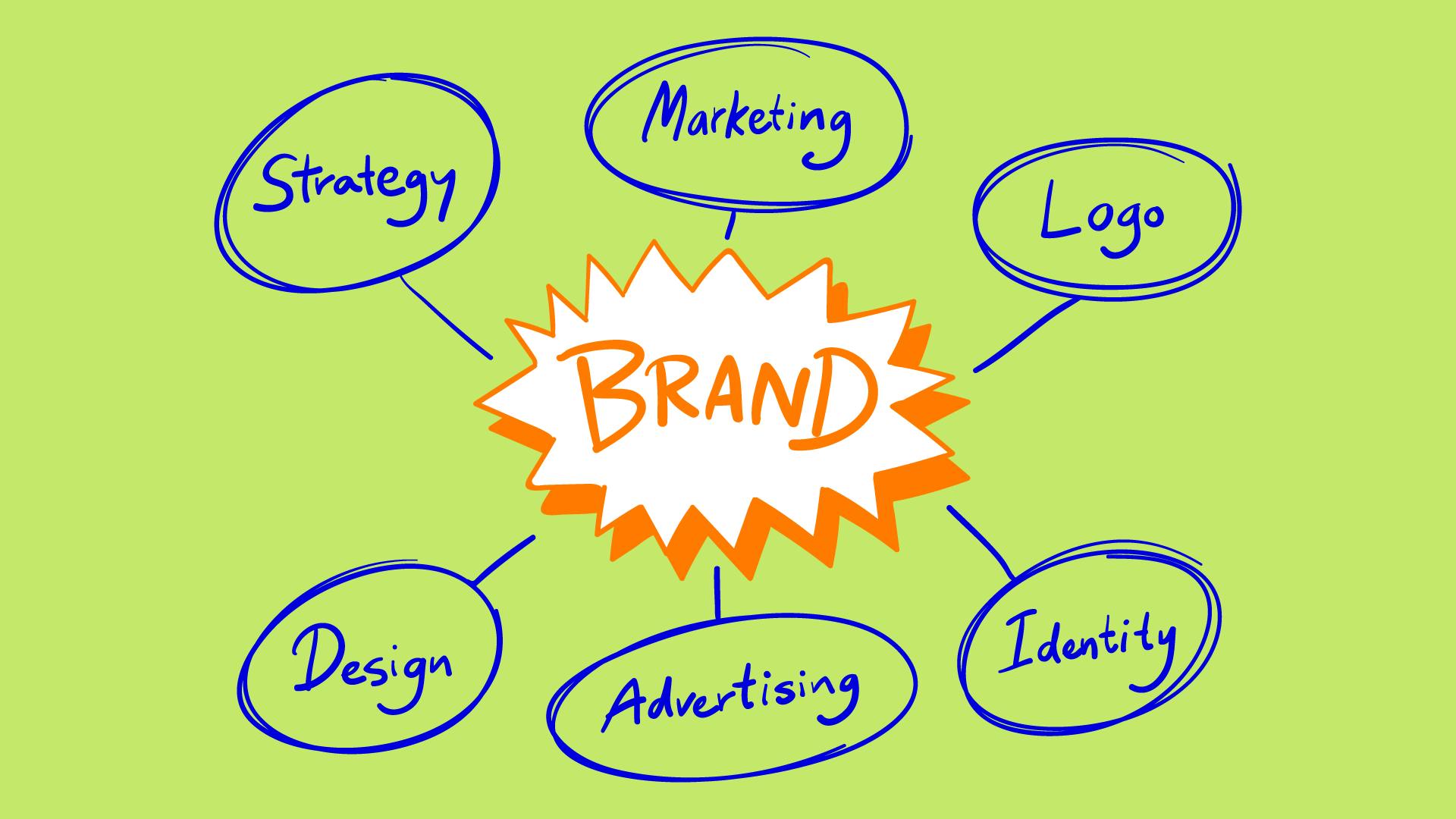 Brands are part of the TikTok community. They can tout their products and services by posting TikToks by themselves. In that way, they promote their businesses organically. Or a company can make use of the TikTok For Business platform to beef up its marketing strategy, use best practices and expedite results.
TikTok For Business is an all-in platform to help businesses create, launch and optimise advertising campaigns as well as to measure their performance. Before getting started with the platform, you can check short educational videos about how things work there.
By leveraging the TikTok For Business, you can come up with engaging and unexpected clips. Tons of templates and smart videos are at your disposal. Marketers can target audiences by demographics – age, location, interests, gender and other unique variables.
There are different ad formats and price tags to choose from. Depending on your marketing goal, you can opt for a TopView ad, In-Feed ad, Branded Hashtag, Brand Takeover or Branded Effects (more about these formats later on).
How to create and set up an ad account
Before you start showcasing your creative talents, you need to set up an ad account on TikTok For Business. 
Follow this link to go to the platform, and click on the "Get Started" button in the right upper corner.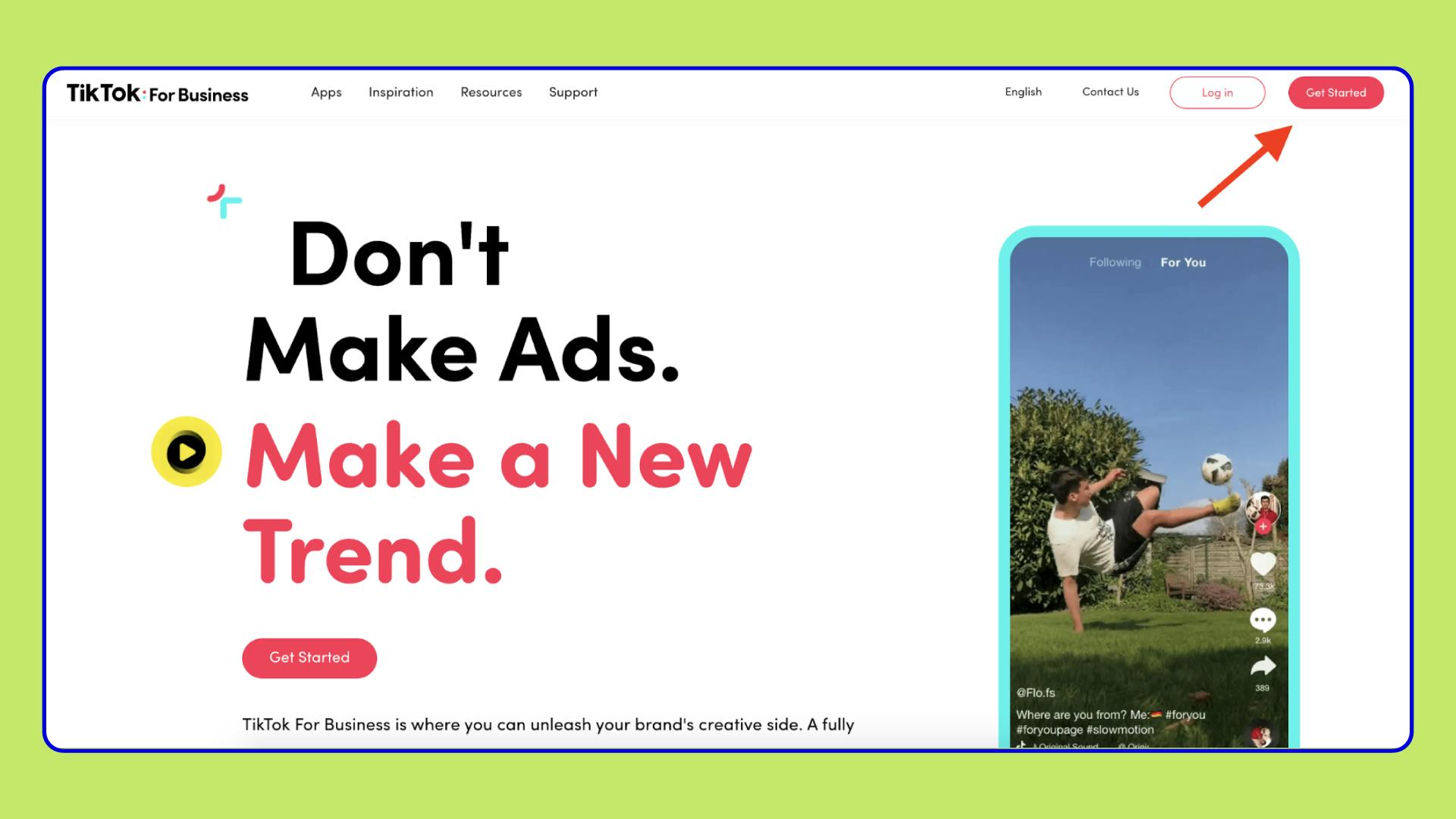 Then sign up. Enter your email address and think of a safe password. To get a verification code, click on the "Send Code" button and check your inbox. Once you enter the code, agree to TikTok Ads terms and conditions.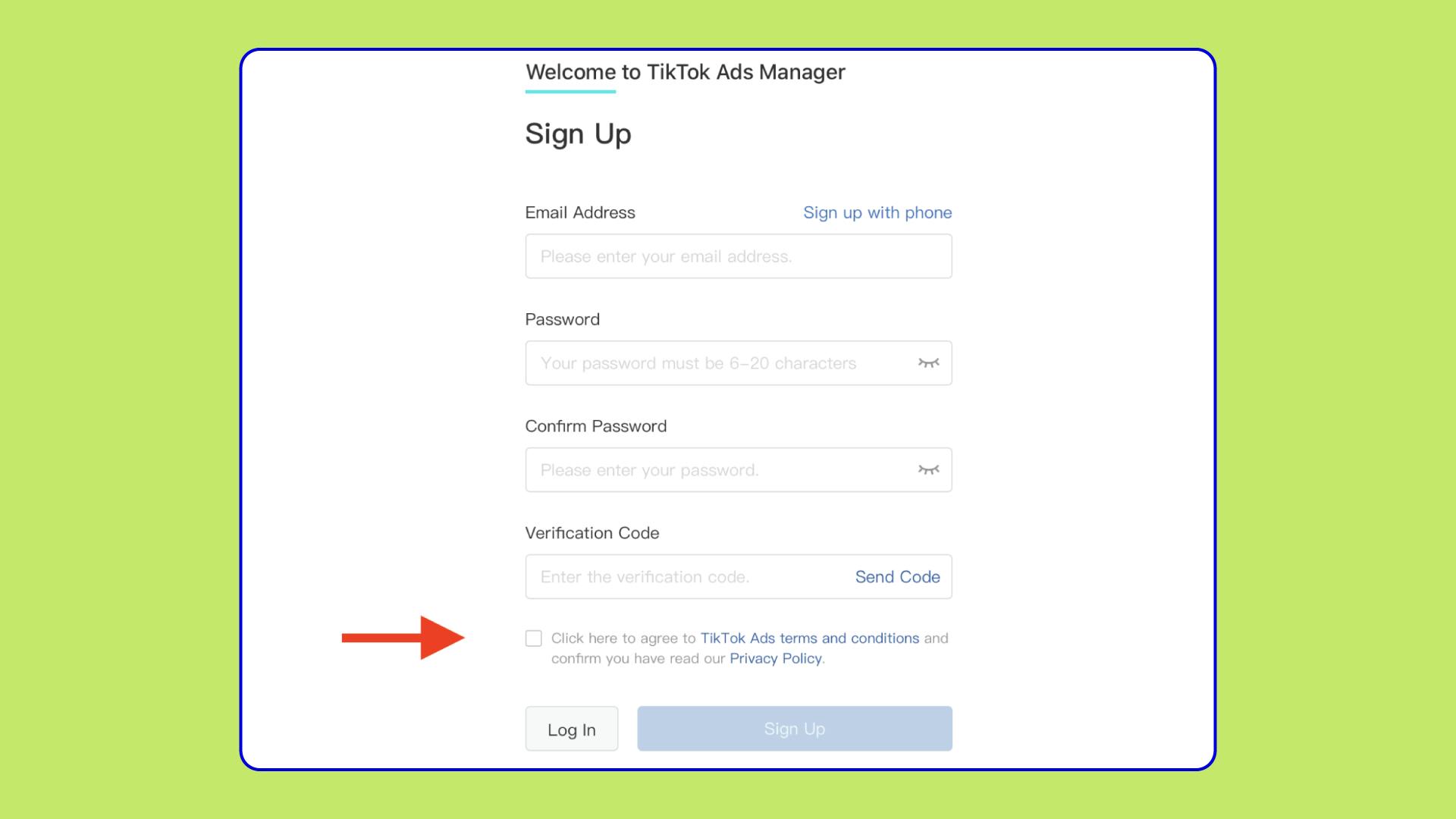 The next step is to choose the country, time zone and currency. Pay attention that the number of countries is limited. You also need to enter your phone number, account name and move to the next step. 
That's all. Your account is ready. Describe your company, provide billing data and get started.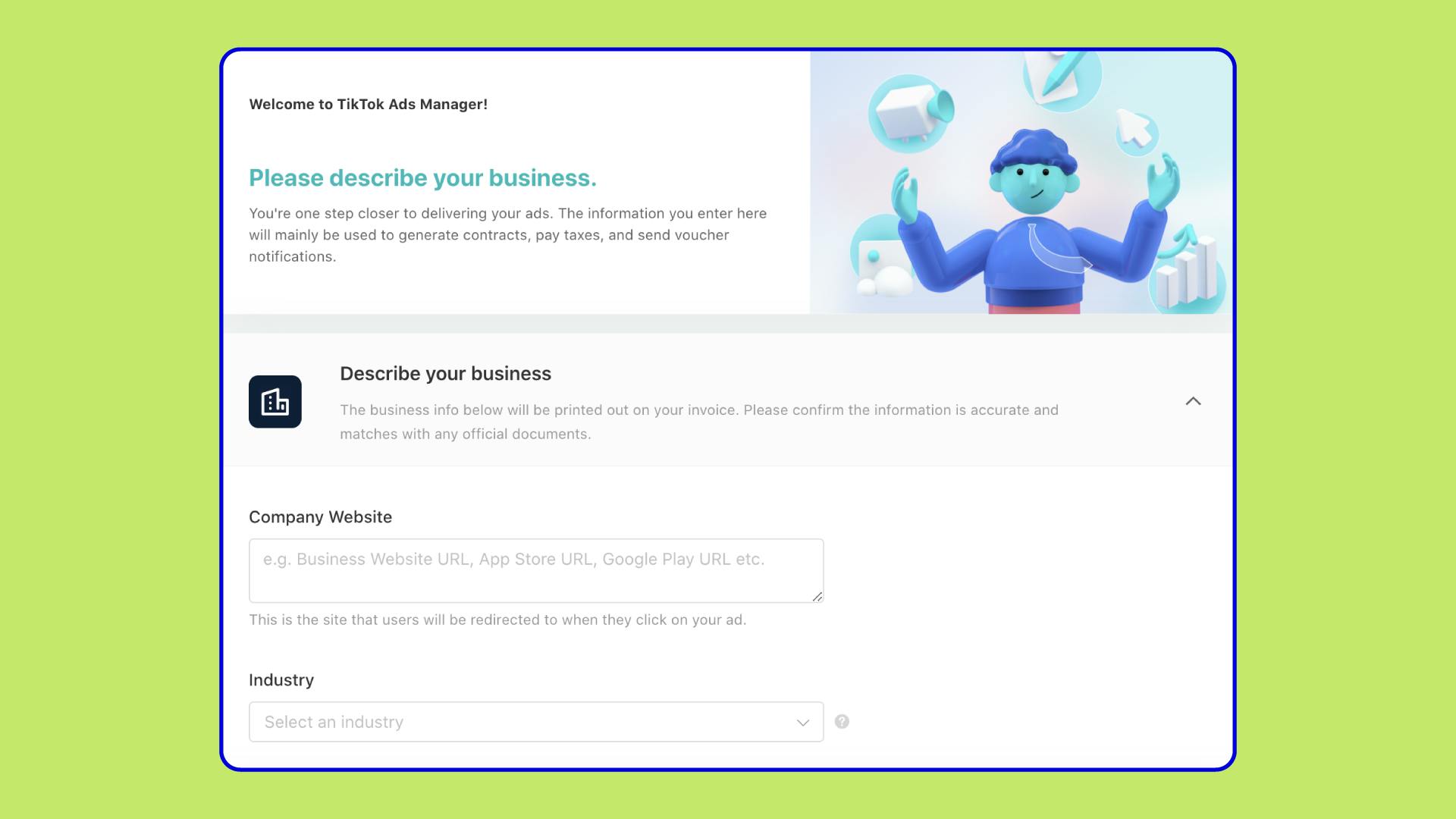 How TikTok For Business works
TikTok Ad Manager has a three-level structure: a Campaign, Ad Groups and Ads. At the first stage, you choose the campaign objectives:  
Reach. If you set up this goal, your ad will be shown to the maximum number of people possible to increase your brand awareness.   
Traffic. The ad will bring traffic to your website. 
App installs. Your campaign will be optimised for conversions focusing on app installs. The ad will contain a link that leads to the Apple Store or Google Play page where your app can be downloaded. 
Video views. The ad will get as many views as possible to make people find out about your business.  
Conversions. Your ad will be optimised for people to take specific actions on your website, e.g. buy or subscribe. 
You also need to decide on your campaign name and the budget. Speaking of budget, you can specify the daily or the lifetime sum that can be spent.
The next level is an ad group. There can be more than one group in your campaign. At that stage, you target the audience, decide on the schedule and opt for a bid option.
The lowest level of the campaign structure is ads. These are your creatives, e.g. videos or images. Each ad group can contain multiple ads.
For example, you are an online store owner who sells organic cosmetics. You want to promote a new product on TikTok, which is a Hyaluronic Acid Serum for normal skin. You set up an advertising campaign to showcase the product and attract users to your website. It can be divided into two ad groups. The first one may focus on the Black Friday sale and include 3 creatives: 10% off for first-time buyers; get 2 items and receive the third for free; low-price organic products. The second ad group might focus on the Christmas sale and also has 3 creatives like the best gift for girls, up to 50% off when purchasing 5 items, etc.
Now let's take a closer look at each ad type you're welcome to use on the platform.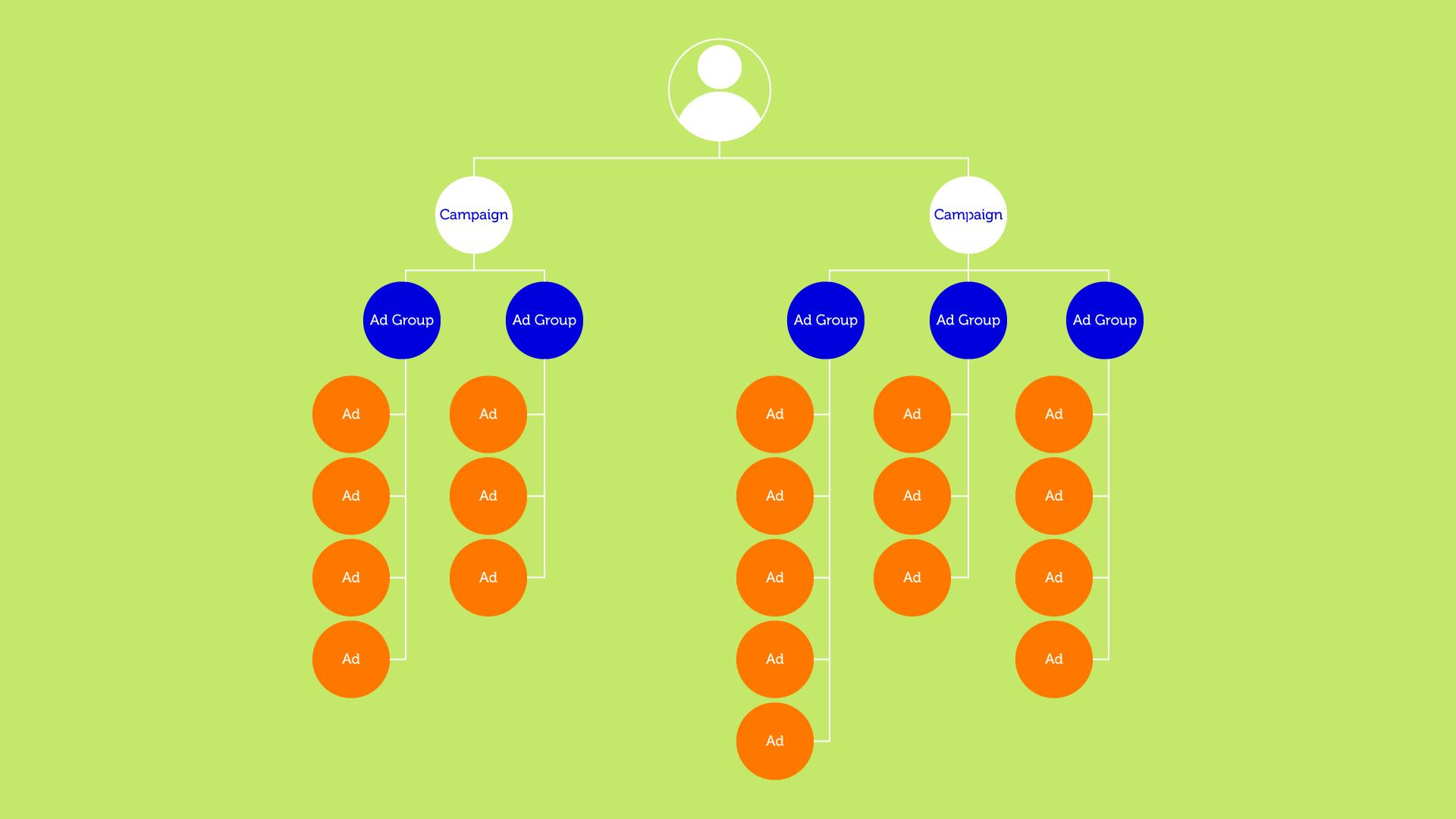 Types of TikTok ads with examples
TopView Ads
TopView ads are what users see once they open the TikTok app. It is a full-screen vertical video that translates to the in-feed unit where a user can find a clickable button that leads to the needed page. If a user isn't interested, they can easily switch back to the For You page. TikTokers can see only one TopView ad per day, which makes this format very effective.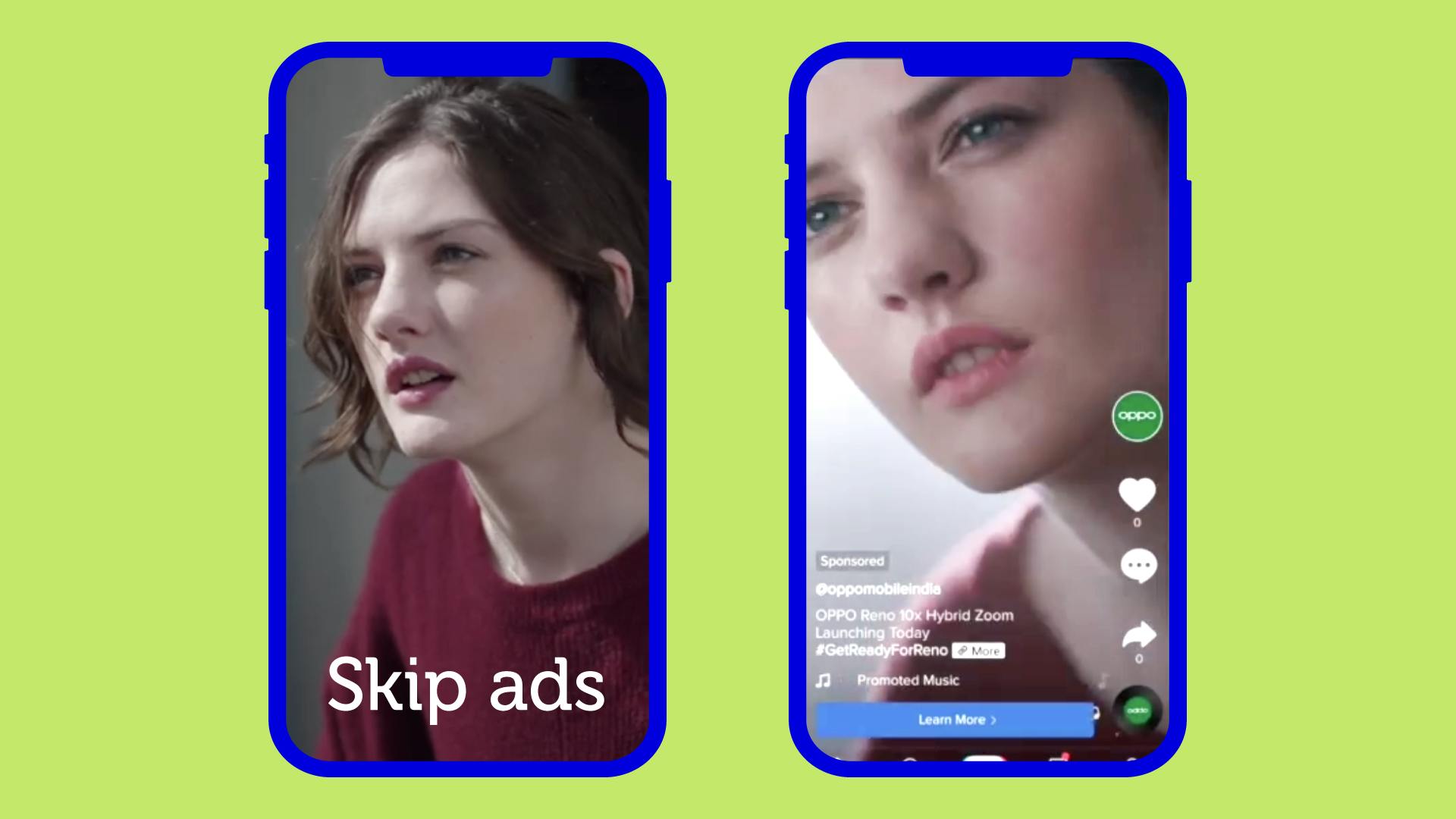 In-Feed Ads
As the name implies, it is an ad that is inserted in the personalised feed of your targeted audience. It can't appear anywhere else but in the feed. By leveraging this format, you can reach the TikTok community through fun and informative clips. TikTok users can interact with your ad just like with any other content on the platform. They can like or share it, helping you to expand your reach. 
The duration of your video ad can be from a couple of seconds to one minute, but we recommend you to stick to 9-15 seconds. That's enough to showcase your brand and insert a call to action. If the video is longer, the chances are it will be skipped more often than a short one. Besides, you should always keep the attention span in mind. It is getting shorter each day, and now you have only 3 seconds to pique users' interest.
When going for this format, don't gloss over collaborating with influencers. It is one of the best and most effective ways to engage with more viewers.
Take Elf Cosmetics, for example. The brand released its own song called "Eyes Lips Face" and collaborated with a few TikTok creators. The results were mind-blowing. Hundreds of people (celebrities included) created videos with the #eyeslipsface hashtag. Click here to see the TikTok shot by a popular Hollywood actor Terry Crews.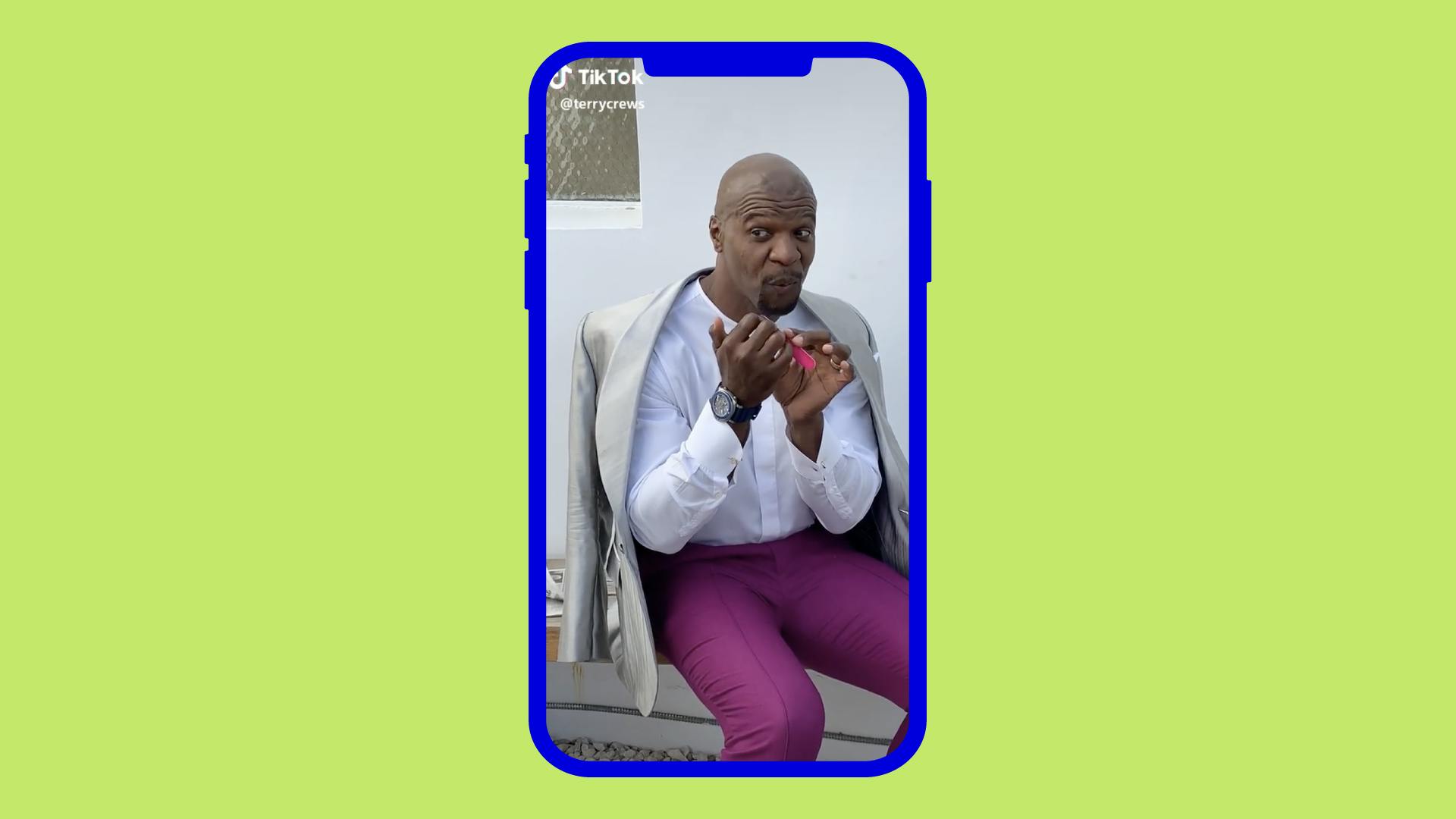 Brand Takeovers
Brand Takeovers are the most expensive promotion format as it includes TopView ads, Branded Hashtags and In-Feed ads. TikTok allows one Brand Takeover a day. So, you'll have very little competition when choosing this format.
Take Pepsi as an example. The company achieved a 24% click-through rate and reached about 3 mln users in a day. 
As you may guess this type of advertising can cost you a bomb. But if you have a jaw-dropping marketing budget, Brand Takeover can help you easily reach your targeted audience and generate conversions.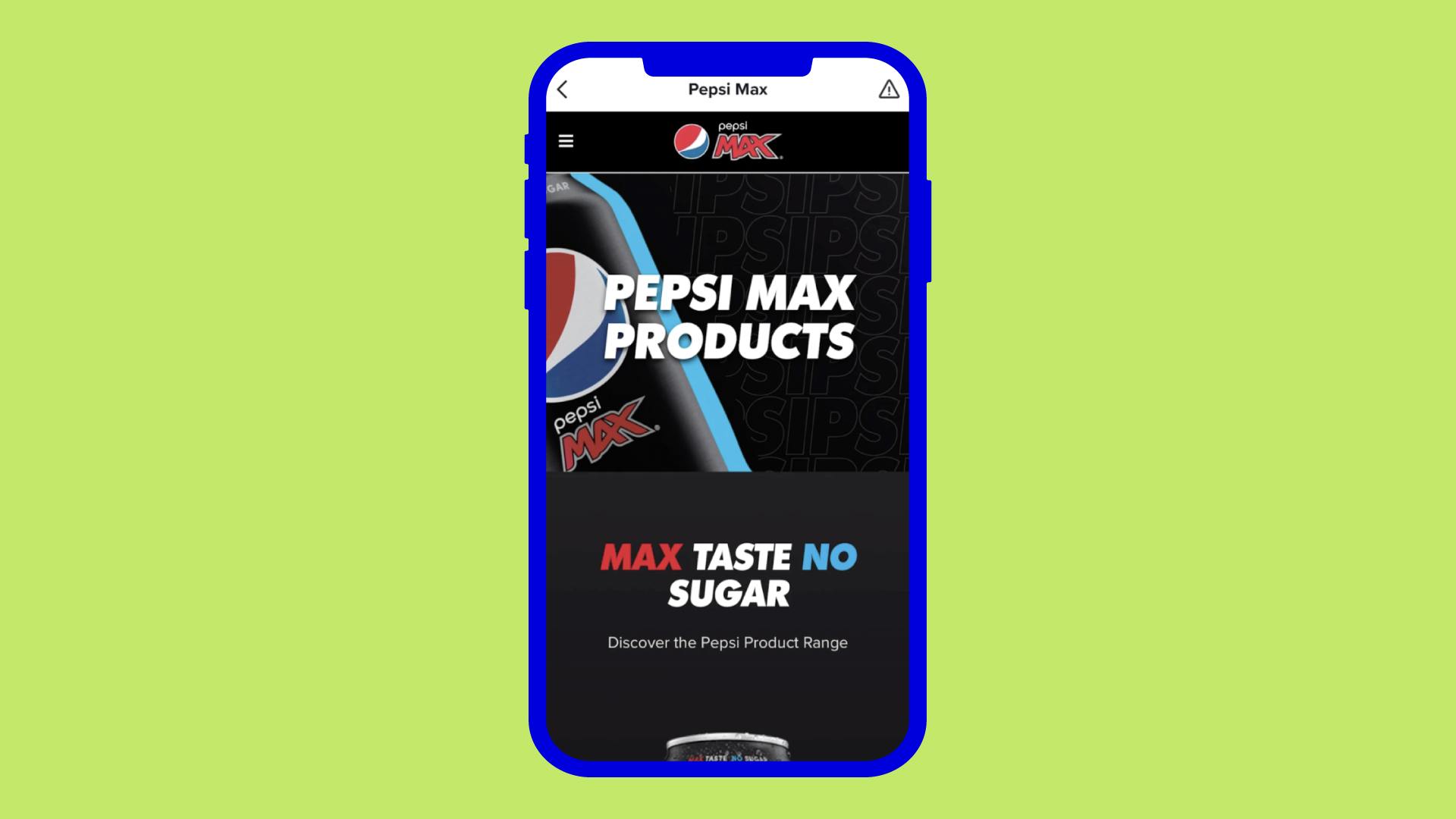 Branded Effects
Branded effects are very similar to Instagram masks. They are 2D or 3D images, filters or stickers that can be used by creators in their TikToks. Brands are welcome to develop their own custom effects and share them with users. Your filters will be available to others for 10 days, which is enough to create positive brand associations in a fun way.
Let's see how a German drug store chain Rossmann managed branded effects and reaped substantial benefits from the TikTok promotion. They launched a RIVAL ♥ me banner coupled with disco lasers and lights. They also paid for in-feed ads aimed to promote the #ElbowDance challenge. Users simply added the effect to their videos and danced.
Click here to see how many TikTokers joined the challenge mostly because of the disco branded effect. For the first week, when the filter was available, 3000 videos were uploaded. The whole campaign was a great success. It resulted in almost 15 mln views and 21 mln impressions through the effect panel.
Branded Hashtag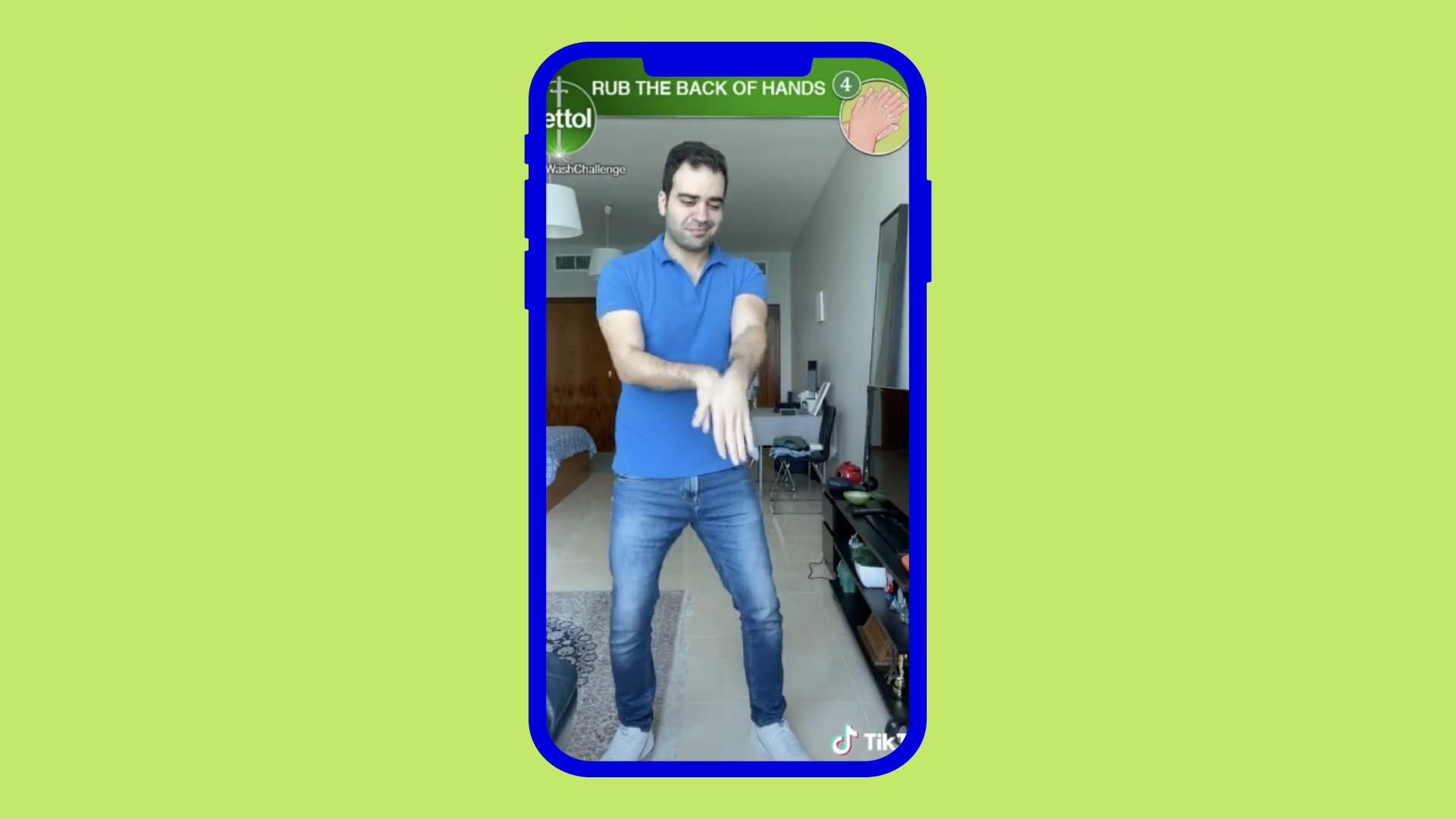 Branded Hashtags are advertisements displayed on the Discover page. There are zillions of hashtags out there, but those at the very beginning or on TikTok's Discover banner are paid. They provide more opportunities for brand promotion, both sponsored and organic.
By leveraging the Branded Hashtag, businesses encourage TikTokers to create user-generated content, thereby engaging with new audiences. Sure thing that you should come up with a truly enticing challenge to lure more people into it. When users click on your hashtag, they will be redirected to the page with your logo, link to your website and short challenge description, which must be interesting enough to make them act.
The Dettol company of cleaning supplies launched the #HandWashChallenge right after the Covid-19 pandemic began. By reimaging an everyday habit, they made it more meaningful again. The idea of the challenge is to repeat the movements needed to wash hands while dancing. People loved the idea, and more than 44 000 users created videos. You can check some of them by this link.
Branded Hashtags are just perfect for spreading the word about your business, but they go with hefty price tags (more about that in the next section). Fortunately, brands can fuel their challenges by turning to influencers. They will help take them off, and you won't need to splash out thousands of dollars.
How much do TikTok advertising cost
Since not so many brands have jumped on the TikTok bandwagon, the chances are your ads won't get lost on the platform. TikTok is still new to the scene, but it already has a massive number of followers. If handled right, you can get exclusive there and reach millions of potential customers. However, exclusivity goes hand in hand with hefty prices. TikTok ads have never been cheap. For that reason, you won't see many small businesses touting their products there. 
In-Feed ads are the most affordable way of advertising on TikTok. That's because you can set your own budget. For example, the minimum cost for an ad group is $20, and $50 for a campaign. The system won't spend more than you set up.
20 bucks aren't that bad, but it's also been reported that businesses can spend up to $120,000 for advertising. That depends on the campaign duration.
Branded Hashtag has a flat fee which is $150,000 for 6 days. Companies can spend even more to promote their challenges by ordering In-Feed ads or collaborating with influences.
You should pay $50,000 out per day for Branded Takeover. That's a hell of an investment that only big companies with large marketing budgets can afford.
How to create a TikTok ad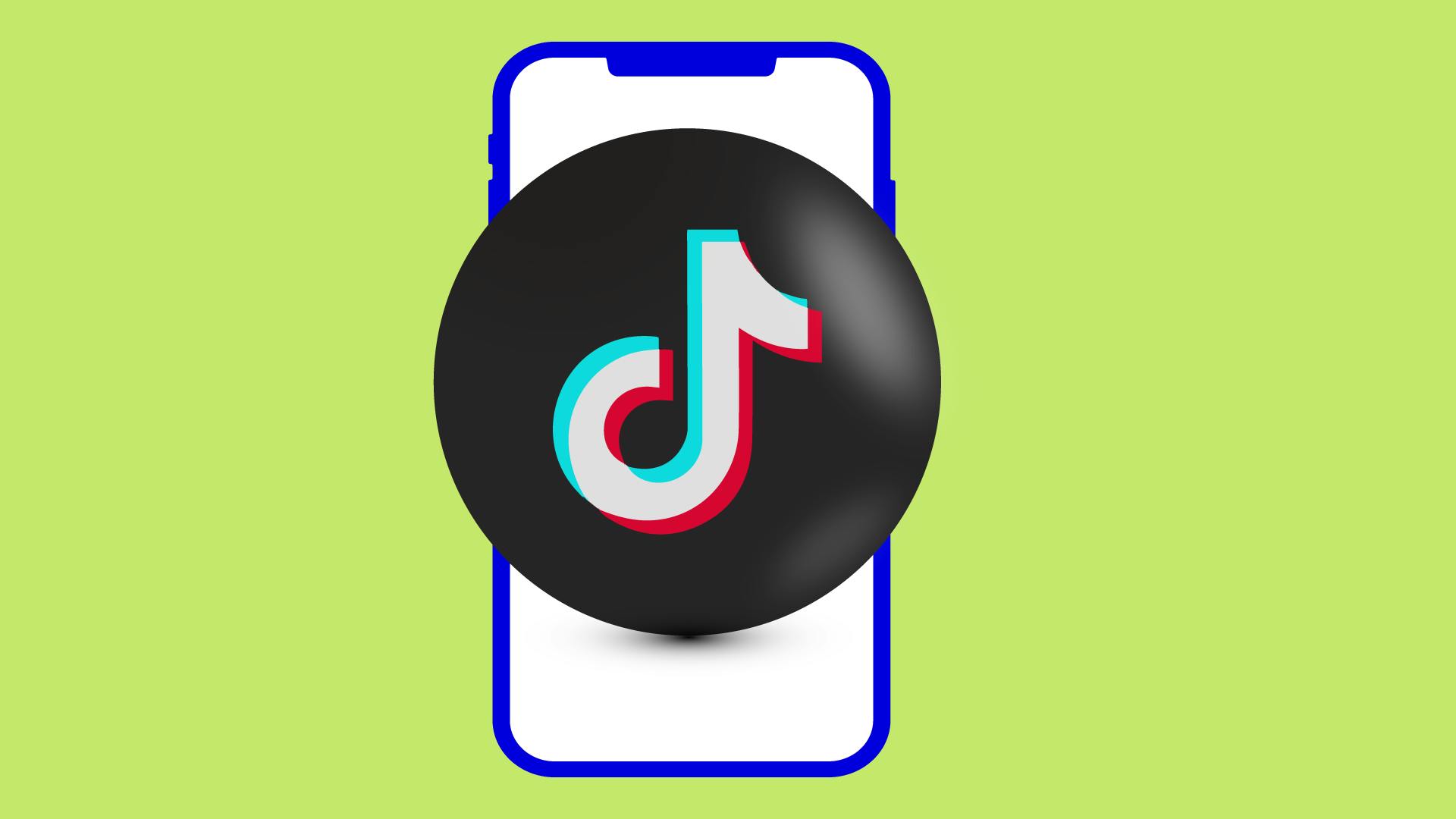 We've already told you how to set up an ad account on TikTok For Business. When you're there, you can run advertising campaigns by determining your budget, bidding method and targeted audience. There you can design your creatives for In-Feed ads, for example. Remember that there are lots of templates on the platform at your fingertips. 
If you're about to order a high-priced Branded Takeover, you might be redirected to sales reps. Some campaigns are managed by the TikTok team.
And remember that TikTok is not about perfectly polished profiles but more about unfiltered feeds. Because of the carefree nature of the platform, brands aren't under much pressure there, meaning they can unleash their creativity, try something new and let their personality shine.
Feel free to think out of the box to come up with something truly engaging. There is no secret formula to the TikTok success. Just watch tons of videos, see which trends are happening there and then think about the ways to make that trend relatable to your brand.