How QR code payments work: All you need to know in one guide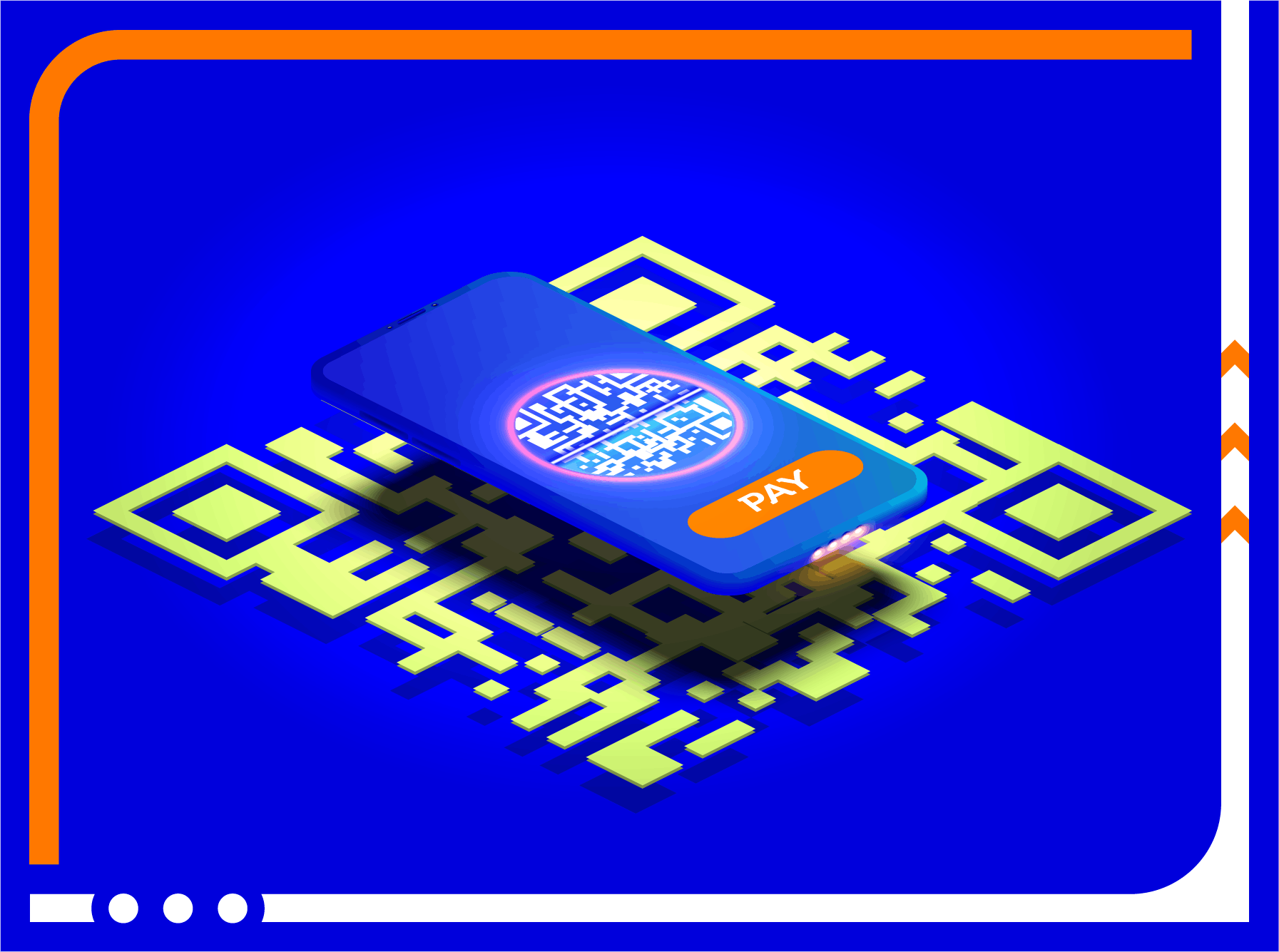 Technological progress is developing at a blistering pace, which inevitably makes people move to a cashless society. Online transactions are on the rise now because of the progress, and you know that. But what really made changes to the way we shop and pay is COVID-19 outbreak. The virus has spread across the globe, taking its toll on society and stimulating the development of digital pays at the same time. 
Sellers and buyers alike turn thumbs down on touching cash and give preference to mobile payments. The pandemic has expedited implementing contactless systems and QR payments in particular. They are everywhere these days – transport, malls, cafes, small corners and the list goes on and on. 
QR payments are safe and easy to generate. Besides, they can be scanned by a smartphone camera only. If you still don't use this digital payment method, consider adding it to your store. Rest assured that it will give a big boost to your business and save you plenty of time.
QR code definition – What it is and why you need it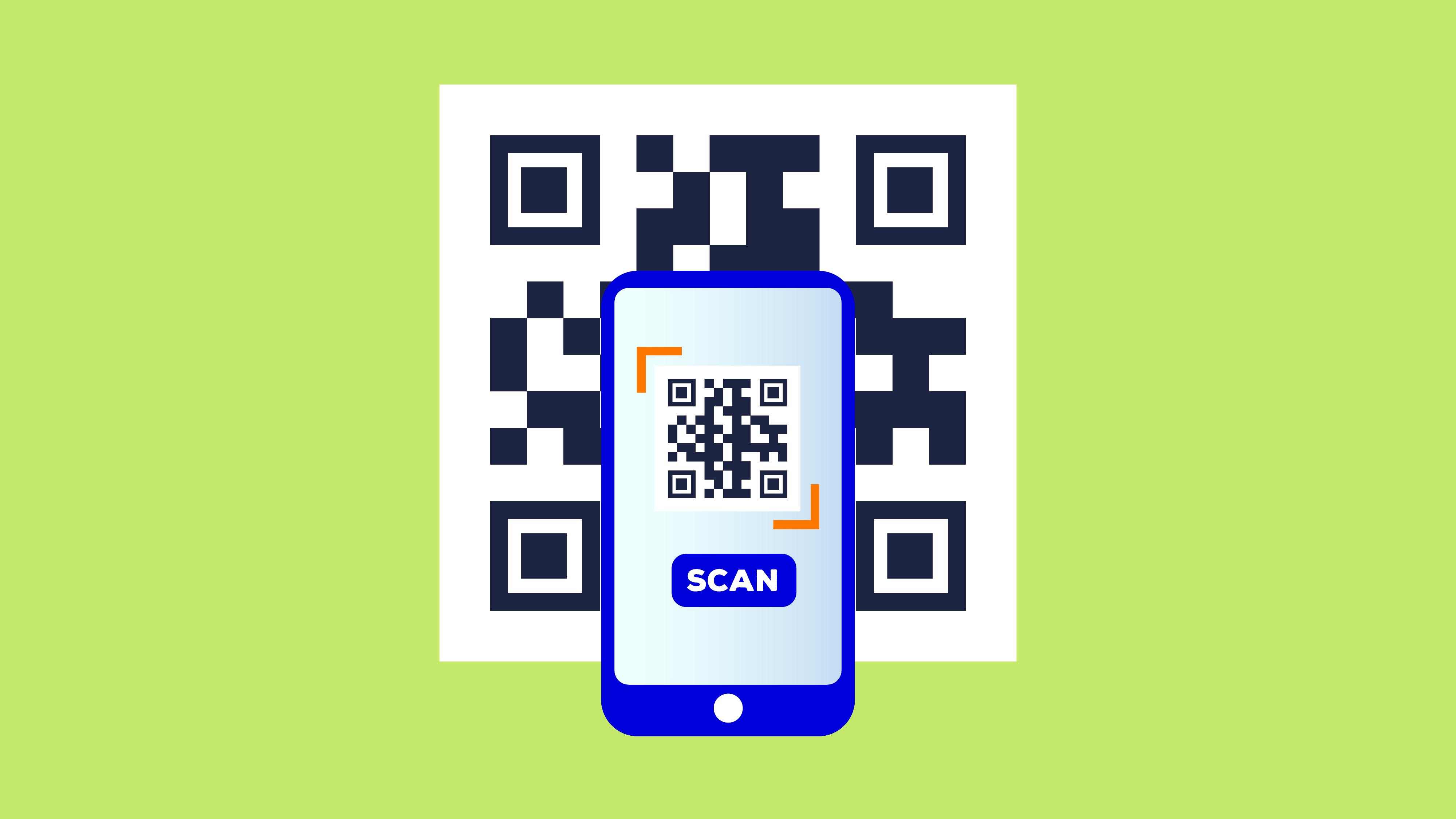 A quick response code (QR for short) is a two-dimensional pattern that can be instantly scanned with a smartphone or a tablet. Unlike a linear barcode, it contains much more data and can be read from both a screen and a paper. Besides, the information can be recognised even if the QR code is damaged, which makes it a helping tool for businesses. 
2-dimensional codes may be of different designs, but certain elements always look the same. Corner squares, for example, are a fixed pattern. They are responsible for aligning the scanner with the QR code. Nearby grid lines tell the scanner what action is going to be taken: charge money, bring to the website, play a video or display an article. The number of small squares varies depending on the amount of data the QR pattern contains. 
Basically, QR is an encoded piece of information that's either alphabetical, numerical, binary or Kanji. The latter is one of the scripts used in the Japanese language. Why so? Let's dig deeper into the QR code history. 
The modern idea of the QR code dates back to the 1990s when one Japanese guy Masahiro Hara was about to automate and expedite working processes in the Denso Wave company. Driven by the imperfections of the linear barcodes, which were already used at the manufacture but couldn't store many alphanumeric characters, Masahiro developed the QR code. It quickly became a game-changing invention and levelled up the processes the regular barcode couldn't manage. Denso Wave workers exploited QR code for car parts production, tracking and delivery.
Soon the technology became widespread among Japanese, and then it got adopted by other nations. The USA, Australia, France, Ukraine, Singapour, Canada and Switzerland are only a few countries where the QR code is an indispensable tool now. 
When it comes to payments, merchants prefer things to go off without any hitches. For that reason, QR codes gained momentum in the retail industry. By exploiting checkup squares, sellers ensure cashless payments to their clients without setting up POS-systems. QR codes are also a helpful tool for online merchants because they speed up the checkout process.
QR code types
QR codes can be dynamic and static. Let's find out more about each type and see the difference between them:
Dynamic codes
Dynamic codes can be edited, and that's their most significant benefit. In plain language: you generate a dynamic pattern and add a URL to the webpage you want to display to your viewers. Over time, you might want to change the information the QR code contains or add a new URL. With a dynamic code, you can do it. Thanks to its editable nature, you can change data whenever you need it even after the code is printed. 
Dynamic codes go a long way toward simplifying QR payments. They provide a better shopping experience for both sellers and buyers. By using them, merchants can change the amount of charge, as well as add a description of the product/service. A customer, in their turn, needs to scan the code through their mobile app and confirm the transaction. 
Dynamic codes also offer such valuable features as scan analysis and password protection. Merchants can see the number of people who have used the code, their locations and the time of the scan. If you need, you can even check the device used to read the QR code.
Static code
Static code is permanent, meaning that the data placed inside can't be changed after it's generated. You can't also track the number of scans when using this type of QR. 
Although static codes aren't editable, they're very convenient for fast checkout, thus, commonly used at small outlets, delivery services, taxi, cafes, etc. A seller places their card details into the code and provides it to their buyers. Those scan it and fill in the amount to be paid. After that, the merchant checks the data correctness and confirms the payment.
How QR code payments work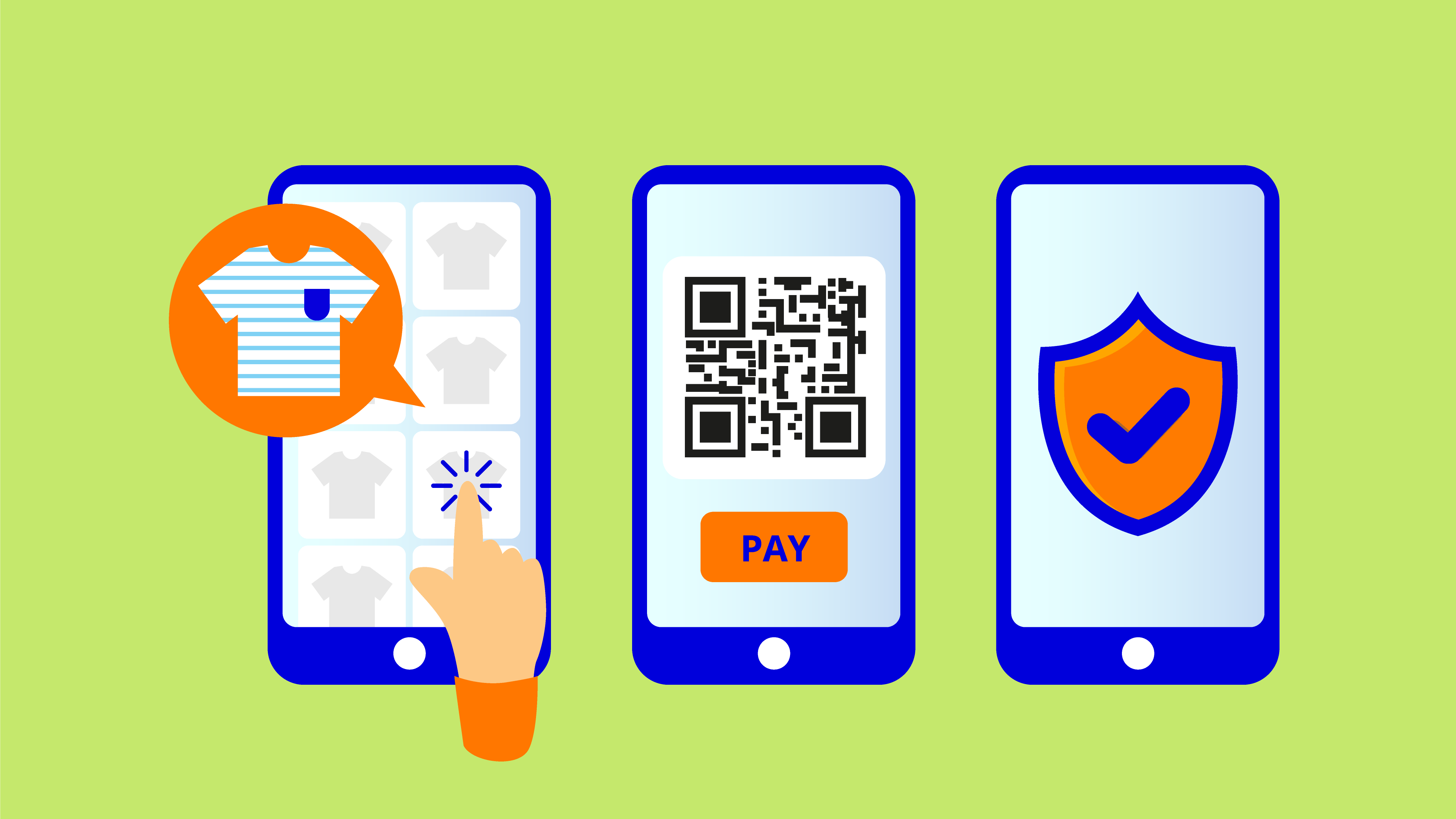 QR payments work like bank transfers. When a customer covers their bill by scanning the code, they basically transfer money to the merchant's business account. Most of the time, the transaction doesn't even require a receipt.
As they don't need to carry cash around, customers love to pay by scanning QR codes. With shoppers' convenience in mind, merchants make use of checkup squares, especially if they don't want to splash out on third-party equipment. 
In brick-and-mortar stores, sellers can display the code, either dynamic or static, at the checkout counter so that customers pay without even touching their wallets. To scan a two-dimensional code, shoppers need to have a smartphone with a camera – as simple as that. They open the app and point the phone towards the QR code. The process of recognition takes a second or even less. Then a push notification appears on the screen requiring a customer to tap it to proceed to the checkout. 
Android users can download special software such as NeoReader or QR Reader to scan QR codes. Good news for iPhone owners – they can scan QRs by the Camera app. Apple developers took code reading to the next level and made this process as easy as possible by rolling out the update to iOS 11 in 2017. 
Online banking is on the rise. That's why many banking apps have in-built functionality to process QR codes. To complete the order, a user needs to open the app and scan the code. That's all it takes. As the client's billing information is already entered and saved in the system, the transaction will quickly be processed and approved.
What's so good about QR code payments
By utilising QR code payments, retailers save their customers the trouble of carrying cash, thus, simplify their shopping experience. That allows them to build long-term relationships with their clients, which links to business exposure. Get an eyeful at some other perks of the payment automation, which are beneficial for both merchants and buyers.
Lightning-fast transactions
Thanks to the ever-increasing Internet speed, QR payments are becoming faster than ever before. Indeed it takes a few seconds to process the QR transaction, especially when a customer uses an online banking app where all their card details are already saved.
Reliable solution
When paying for purchases with QR code, the error probability is reduced to nothing. The pattern can be read, even if it is damaged or in poor lighting conditions (acceptable error range goes up to 30%). Thus, neither sellers nor customers should worry about the transaction success.
High level of payment security
Think of a QR code as a data exchanger where all information is encrypted. That solution eliminates the probability of data leakage or any other hacker attacks. When using patterns of black boxes, you can rest assured that your clients' payment details, as well as your sensitive data, are far from danger.
How to accept QR code payments at your store
There is one proven way to accept mobile payments – sign up an agreement with a payment provider. It is a third-party company that delivers various solutions and QR payments in particular. Both physical store owners and online traders can generate invoices and 2-dimensional patterns as long as they work with a reliable company that helps them do it.
Here are 3 steps to let your customers pay with QR codes: 
Step №1: Head over to the Tranzzo registration page; 
Step №2: Create an account; 
Step №3: Wait a bit until we contact you to start the ball rolling on your project. 
As you can see, taking online payment via QRs is as easy as 1-2-3 with Tranzzo. We're an international platform that is of help to process cashless transactions of any complexity and quantity. 
Here at Tranzzo, we believe that only by ensuring speedy and trouble-free checkout, merchants can let their clients experience sheer pleasure when shopping. QR payments are just what you need to make your customers gravitate toward your business. And that's without setting up any hardware and paying out a large sum for it. 
Let Tranzzo help you optimise your greatest resource – time. Follow the steps listed above to process your payments faster and more efficiently. Thus, you'll have more time to grow your business and enjoy your life.
For more information, contact us at your convenience.